Podcast: Play in new window | Download
Subscribe: Android | Email | Google Podcasts | RSS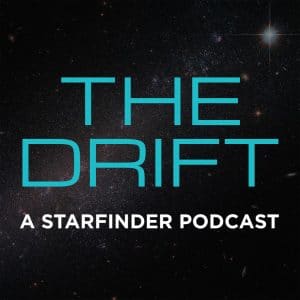 This week, we offer our first Starfinder live play podcast episode of The Drift. The Nerds on Earth team recently began playing through the Starfinder Society Guild Quest: Into the Unknown, written by Ron Lundeen and available here from Paizo. This episode, we are playing through the first scenario, set on Absalom Station.
Thanks for listening and you can always get more Starfinder information (and all things nerdy!) at nerdsonearth.com and you can follow us on Twitter at @outinthedrift
We hope you enjoy this first installment of our Starfinder live play podcast.