My daughter's friend is 13 years old, yet stalks homes on Zillow. Their friend group sends 80,000 square feet Lake Minnetonka homes back and forth to each other, along with a text chain where they giggle about what cars they'd park in their 5 stall garage.
What is it about this COVID era that makes us wonder: What could I do with 12 bathrooms? Zillow browsing has become the substitute for Robin Leech's Lifestyles of the Rich and Famous, MTV's Cribs, or modern day HGTV. Whether you're venture capitalist or a 13 year old with $32 dollars of allowance money, scrolling through Zillow listings is addicting.
So in keeping with this pandemic era time waster, let's Zillow stalk superhero bases from Marvel Comics. Keep your cell phone handy, because you might want to call your broker.
#7

Aunt May's Apartment

Aunt May lives in the Forest Hills community of Queens, NY, according to Marvel Comics. Aunt May is older in the comics, so she's living off social security, not working and canoodling with Happy Hogan like Marissa Tomei in the MCU films. So real estate prices certainly stretch Aunt May's budget.

Good news! A buyer can get a 2 bedroom, 1 bath, 800 square feet apartment in that area for about half a million dollars! Why two bedrooms? Well, I suspect Peter has his own room, but they might share a bathroom. That provides some privacy but keeps costs down for Aunt May. Because we know Peter isn't chipping in much with his on-again-off-again career as a photographer for the Daily Bugle.

Regardless, it's not much of a superhero base, but it is in a friendly neighborhood.
#6

177A Bleecker Street

Doctor Strange's home is otherwise known as the Sanctum Santorum, a name given to it because it means "holiest of holies" in Latin. Yet, when I looked it up on Zillow, all I found was Bleeker Smoke and Beer, which doesn't feel worthy of such a name.

But Doctor Strange is the Sorcerer Supreme, after all, so perhaps he whipped up a spell to keep 177A Bleecker Street off of Zillow. So, since Zillow won't give you any information on the Sanctum Santorum, you better check out the Marvel Wiki instead.
#5

Knowhere

Just like the Sanctum Santorum, Knowhere was nowhere to be found on Zillow.

Marvel cosmic fans were thrilled when they saw Knowhere appear in the first Guardians of the Galaxy movie. If you don't remember, Knowhere is the severed head of a Celestial that is flowing through the outer realms of space. Being that it was a Celestial, industrious scavengers realized they could mine the grey matter for its value. Thus, Knowhere – Mos Eisley meets the Spice Mines of Kessel – was born.

But if you are looking to relocate there, good luck. Even after I widened the parameters on Zillow, I still came up with nothing. For all of Big Tech's bluster, they keep on delivering nothing but empty promises.
#4

SHIELD Helicarrier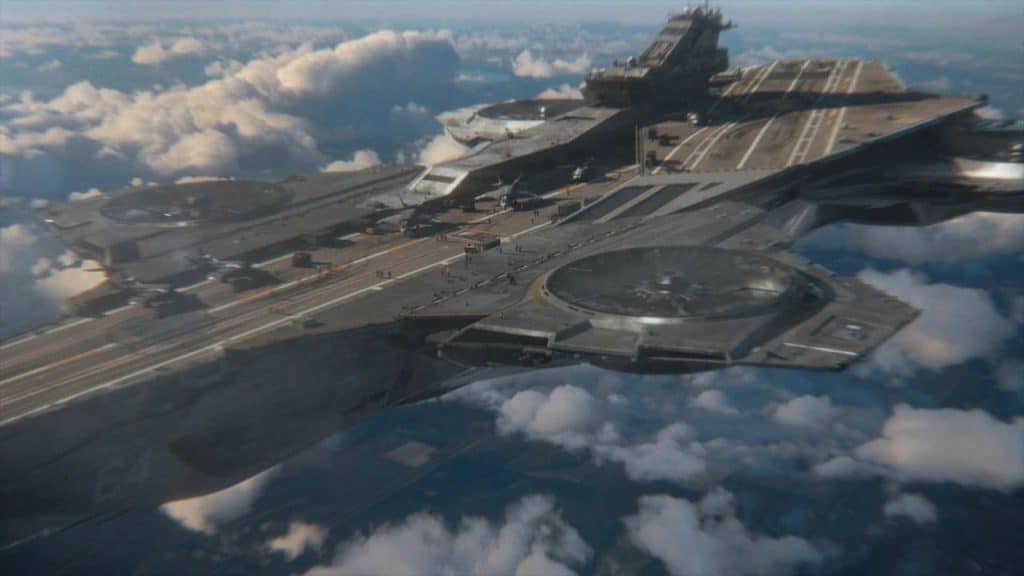 I'm realizing it might be me at this point. Maybe I'm just expecting too much out of Zillow. But, really, is it too much to ask to give me a few listings for some superheroic real estate from the upper troposphere?
The SHIELD Helicarrier has been one of the best superhero bases, going back to Strange Tales #135 from 1965. That issue of Strange Tales was written by Stan "The Man" Lee, penciled by Jack "The King" Kirby and introduced both SHIELD and Hydra. Does Zillow give you that kind of data?
#3

Avengers Mansion

Speaking of Stan Lee, he once said that Avengers Mansion's address is 890 Fifth Avenue in the borough of Manhattan in New York City. Well, that I found of Zillow.

But what I found didn't look like Avengers Mansion from the comics. So either the comic artists haven't been drawing it correctly for decades or some real estate agent pinched pennies for the listing photos and just asked his cousin to take them, rather than get a professional real estate photographer to do them, which research shows will bring you 10% more at closing over non-professional photos.

Again, I must point you to Marvel Wiki for your Avengers Mansion info.
#2

1407 Graymalkin Lane, Salem Center

This, of course, is home to the X-Men. And it is also the superhero base that Zillow did the best job locating. Sure, maybe Zillow didn't pull up the exact listing for the Xavier Institute, but 7 bedroom, 9 bath mansion has potential.

I mean, you can imagine Colossus, Nightcrawler, Rogue, and Wolverine had their own rooms, while Storm made a place for herself up in the attic.
#1

Baxter Building
Last, but not least, is the Baxter Building, the famed home of the Fantastic Four. Zillow found it! Alas, it's a Manhattan skyscraper, so I had the darnedest time capturing a photo of it. Just trying to look up at it put a crick in my neck something fierce.
So, since you didn't get a good look, visit the Marvel Wiki. Really. Because the Baxter Building has been a cool locale for decades of great comic book storylines. Sure, you can't really find it on Zillow, but you can find it in the pages of Marvel comics.