We live in a time when our access to media is unprecedentedly large and yet our time is limited. How do we know what the best television, movies and cartoons to watch on your streaming services? In this era of #peaktv, we here at Nerds on Earth are here to help. Here are our recommendations for October 2016.
What's a Nerd to Watch: Recommended Shows for October
Netflix: Netflix has a slew of great options this month.
We have to start by again recommending Luke Cage, which will have dropped on the last day in September. Nothing needs your eyeballs more than this Netflix Marvel show.
On October 21st, the weird sci-fi show Black Mirror will drop its third season on Netflix. The show is essentially a modern Twilight Zone with each episode generally dealing with technology is some capacity. Some of the episodes of previous seasons have been deeply troubling, so definitely screen them before watching with younger nerds.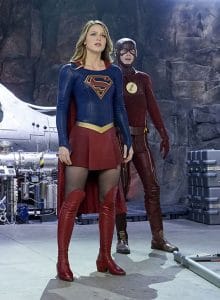 Beginning with an October 4th release date for Flash Season 2, the CW network will slowly roll out all of the latest seasons of their shows including nerd favorites like Arrow Season 4, iZombie Season 2, The 100 Season 3 and DC's Legends of Tomorrow Season 1. There is a lot of potential content there, especially as CW and Netflix now have an exclusive deal.
Lastly, the classic Robotech cartoon from 1985 comes to Netflix on the first. You can watch it for the Americanization of early Japanese anime that does have some cool visuals. Could it get a re-birth a la Voltron, which Netflix released earlier this year?
Coming to Amazon Prime
Every once in awhile, Hollywood gets such an amazing idea that they make the same movie really close to one another. A few summers ago we watched Olympus Has Fallen and White House Down in the same year. But purists know that in the 1990s, Hollywood wanted nothing more than to smash meteors into planet Earth. The Michael Bay Armageddon movie may garner more support, but I will champion Deep Impact for being a better movie and telling a better story. Deep Impact hits Amazon on October 1st. I don't care how many Aerosmith songs you throw at me.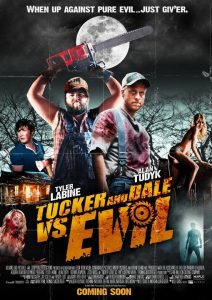 And here is one that will take some work. The Host comes to Netflix on October 1st. If it is the American movie, written by the same woman who traumatized the world with the Twilight saga, run far, far away from it. But if it is the 2006 Korean horror/comedy, you should check it out!
And along the same line in that genre, on October 1st, you can watch the hilarious dissection of horror movies that is masterfully done in Tucker and Dale versus Evil, the story of what happens when everyone doesn't communicate well with two hillbillies taking the lead roles!
Coming to Hulu:
If you haven't caught onto the current DC-based CW shows, you can take it back old school as Smallville seasons 1-10 arrive on October 1st on Hulu. You have 10 whole season of watching the lead Clark Kent NOT put on the iconic costume!
Us nerds like to learn stuff and there is no better teacher than lead nerd Neil DeGrasse Tyson. Season 3 of Star Talk with Neil DeGrasse Tyson comes to Hulu on October 19th.