There is a glut of great RPG podcasts out there for nerds. So many, in fact, that it's hard to know where to begin! But we've got you. These five podcasts are the best of the bunch, and should be at the top of your weekend listening list.
Tune in to hear what you're missing!
What to Listen to this Weekend
[bs_smart_list_pack_start][/bs_smart_list_pack_start]
The Glass Cannon Podcast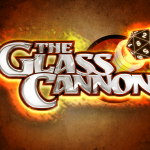 What is the Glass Cannon Podcast? Well, in the spirit of old school Dungeons and Dragons, a collection of five super-nerds (Joe O'Brien, Grant Berger, Matthew Capodicasa, Skid Maher, and Game Master Troy Lavallee) emerge blinking from their parents' basements to engage in an actual play campaign of Paizo's epic Pathfinder adventure path, Giantslayer!
Grieving over the loss of yet another ally and devastated by a debilitating curse, the surviving heroes take an enormous risk to try and turn the tides.
Here's the link: Episode 190: Dead Head Redemption 2: Geas Who's Coming to Dinner.
Androids and Aliens
The aforementioned GCP crew take to the stars in an all new campaign in Paizo's newest system: Starfinder. As a direct result of the Patreon support for Glass Cannon, they're working through the Dead Suns AP in an all new podcast, and they've brought along a new cast member, Ellinor Dilorenzo!
This week's synopsis:
The jungle opens up to reveal an ancient monument rising above the ruins of an enormous plaza.
Tune in to Episode 41: Elf Defense Techniques.
Fortunes Untold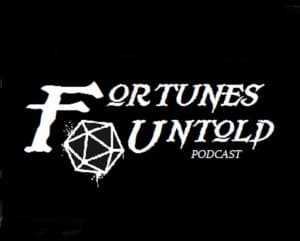 Fortunes Untold is a show where a group of gamers get together and review different tabletop RPGs. But they don't just tell you about the games, they show you how they play. The crew tries out the rules, test drives the setting, and at the end of the adventure they hand out Experience Points and see if the system levels up.
This week, the Fortunes Untold gang kicks off their play through and review of Kids on Bikes from Renegade Games.
It's 1993, William "Jack" Jackson and his little brother Mikey are stuck in Sharon Hollow, MI where nothing interesting ever happens. Or so they think… Join us this week as we begin our review of "Kids on Bikes" by Renegade Games. Kids on Bikes is a collaborative storytelling roleplaying game about small towns and big adventures!
Here it is: Episode 16!
Titans of All'Terra
The Titans of All'Terra is a podcast brought to you by Joshua Lorimer of Sneak Attack! fame. This DnD 5e actual play podcast is brand spanking new, so get in on the ground floor now! It is also 100% family friendly, so round up the kids and make this a family event. This week's episode's synopsis:
The party continues their way south, through the border town of River Watch. Relnor meets a Captain who served under his father, and Winnie makes a new friend.
Here is Episode 13: A Night in River Watch
Find the Path Podcast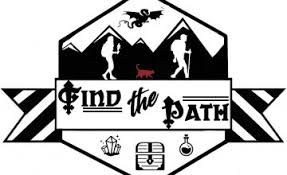 We've written before about our love for Find the Path, so I'll point you there. But the tl;dr version is that it is a live play show that is playing through the Mummy's Mask Adventure Path for the Pathfinder RPG from Paizo. If you aren't familiar with Mummy's Mask, think ancient Egypt and you have the general vibe!
This week they dropped Episode 40: The One Where They Fight Ekram.  Here's the synopsis:
Welcome Pathfinders! Our heroes finally confront the master of the Silver Chain, the cultist Ekram Iffek! Low on spells and drained from a long night of fighting undead the Doorkeepers have a difficult fight ahead and many questions that need answers…
Enjoy the episode here, and tell them NoE sent you!
[bs_smart_list_pack_end][/bs_smart_list_pack_end]
Happy listening!