When you live in #peaktv and #peakmedia, there are limits to what you can watch and see in your limited time. Nerds on Earth is here to help you, looking at each streaming service and what is new coming in September that might be of interest to geeks.
What's a Nerd to Watch: Recommended Shows for September
Netflix:
1. So, it won't be until the last day of the month of September but there is no doubt on the key nerd offering from Netflix in September. Luke Cage is the next in the series of Marvel comic series brought to the television screen, following the successes of Daredevil and Jessica Jones.
The hype for Luke Cage has been building since a great trailer (look at 0:22) was released earlier this summer and it looks like it is a logical great next step. Personally, I am excited to see a great hero come to life even more and that Marvel has smartly embraced a hip-hop soundtrack for this show in particular. Think about using a vacation day and binge watching this one.

2. As the summer comes to a close, you should revisit the 1978 film Piranha. This satire of the epically successful movie Jaws, this film has a campiness and cheeseness that lends itself to a great group watch. Looking for a Labor Day party movie? This could be the one to celebrate with your nerd friends.
Amazon:
1. It is always surprising to me the number of people who haven't seen or don't appreciate Apollo 13. Based on the true events of the Apollo 13 mission, which had major issues after launching but before they reached the moon, this film is a masterpiece and nerds should embrace it. The hacking scenes, where they use every bit of the science effort they can to keep astronauts alive is the spiritual successor to the recent fictional film The Martian. A great watch.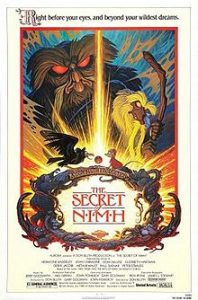 2. The Secret of NIMH is a neglected animated classic. The story of mice seeking to survive and live in the midst of turmoil is full of suspense, intrigue and science. Based on a novel, the story of Mrs. Brisby, as the widowed mouse works to save her family. If you have never seen this 1982 classic, I highly recommend it.
Finally, this summer, the producers of the show The Good Wife have put the show Brain Dead on CBS. The full first season will soon be released and I have to say, this show is bonkers. It is basically impossible to elevator pitch and has some really odd beats and story structure. It is a mixture of alien invasion, political shenanigans and a great cast. I definitely recommend it and think it will work extremely well as a binge watch. And I really, really hope that they keep the Jonathan Coulton musical episode recaps that run at the beginning of each new show. They are fantastic fun.
Hulu:
Hulu has some slim new picking this month. It is worth noting that all the new seasons of NBC and Fox shows will be debuting on the streaming service, so there are some gems to be discovered. But it is also worth noting that the CW network has ceased its relationship with Hulu, moving to Netflix.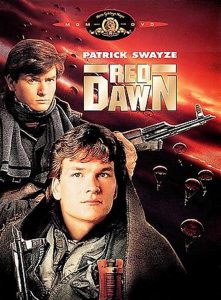 The issue? If you want to be up to date on CW shows, your options are going to be buying in season, or waiting until 8 days after the season finale is over, when whole seasons will go up on Netflix. While there may be some way to stream them directly on their site, I suspect that most fans haven't engaged the shows in this way and it feels like a misstep. I, for one, was excited about seeing Flash and Supergirl weekly but it may not happen until the summer of 2017 before we can stream any new shows.
1. The one new recommendation from Hulu's upcoming movie catalog is the original 1984 film Red Dawn. Think of it as if the kids from Stranger Things got into hunting and eventually had to defend their small town against the Cuban communist invaders.
And please, please, don't make the mistake of watching the 2012 remake travesty. Your nerd time is too limited!