We are living at Peak Nerd. You can't possibly watch everything. But fear not! Like a Christmas angel getting his wings, we are here to help you find the hidden gems that coming to all the various streaming services for the month of January 2017!
Netflix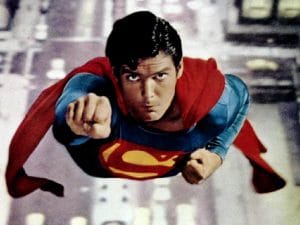 Netflix has been dropping some insane original programming that you may have missed. I have especially like the unheralded Crazyhead, which is very reminiscent of the Buffy the Vampire series. And don't forget that Netflix gave you Captain America: Civil War for Christmas.
But there are some great things coming on January 1 if you are a child of the 1980s, looking to share that era with the next generation. First up, the Christopher Reeves' Superman films, along with other Superman related movies drop. You can watch the first one and recognize how great it is before it spirals into a not-great 4th movie.
Along the same lines, ET the Extra Terrestrial is on the service at the very beginning of the month and the Steven Spielberg movie might be worthwhile share with those who are wondering what exactly Stranger Things is drawing some inspiration from.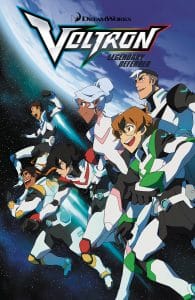 On January 6 there is an animated Tarzan and Jane, show that is coming to the service. The information that you can find on this page is from when the studio that made the show was attempting to sell it. While there are definitely some things that give me pause (White dreadlocked Tarzan?), the support and opportunity to use the whole Tarzan back catalog with the permission of the creator's estate give me hope that we might see  a new kid-friendly introduction to the character.
On January 13th, Netflix brings the new original Series of Unfortunate Events, based on the books by Lemony Snicket. Ton of potential here, especially with Neil Patrick Harris starring as Count Olaf. The style and quality of production makes this one a sneaky one to watch I suspect.
Last year, Netflix dropped season 1 of Voltron: Legendary Defender on us seemingly out of the blue. But the success of that season meant a green-light for the next season and you can see much more information and a post about it here as a report from the New York Comic-Con panel on the show. Season 2 starts on January 20th
Hulu
Hulu continues to mine the past from some interesting gems, both as a depository for old cartoons but also as a place for wayward movies. This month is no exception. First up, Hulu has the 6 season run of the Powder Puff Girls show. It is hard to believe that it has been over a decade since new episodes of this show were created and it will be curious to see how it holds up in the current climate of cartoon shows. But regardless, Blossom, Bubbles and Buttercup are out there on January 1st, ready to be seen again.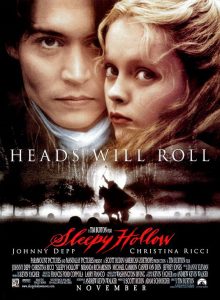 In the not too distant past, when Johnny Depp and Tim Burton teamed up for a movie, we all didn't shake our head and wonder why movie studios kept giving both of them money to flush down the toilet with their mediocre movies. But I come not to bury Alice In Wonderland but instead to praise 1999's Sleepy Hollow, which comes to Hulu this month. Using one of the first truly American fantasy stories, Burton and Depp put together a good, honest horror movie that isn't completely devoid of soul.
There is a general truth that some in Hollywood have accepted: you can't make hacking look interesting on film. And to that I say "Rubbish!" and ask you to sit down and watch a young Matthew Broderick hack away in the delightfully entertaining gem of the early 1980s, War Games. Why no one else has been able to make it work again, I have no idea, but this is a stellar movie. "Would you like to play a game?"
And because of its ties with NBC, Hulu will be launching the new show Emerald City. The trailer on this thing is bonkers and feels like they mixed up steampunk, Game of Thrones, Wicked and the original Wizard of Oz tales together. Will it be good? I have no idea. But the trailer below at least makes you want to come and see how much of it they can pull together. 
Amazon Prime
Amazon Prime's selection hasn't been fully released or it is slim pickings. But there are two great things to check out. Stardust is a Princess Bride-like tale based on nerd-favorite Neil Giaman's novel of the same name. And the Ron Perlman's great turn as the lead character in Guillermo del Toro's Hellboy is worth checking out. As a superhero movie, it has been lost in shuffle I think, coming just before the Marvel resurgence. If nothing else, you can watch him defeat Nazis, which is in no way a political statement about the current political climate in America.