Nerds on Earth exists as a 'thank you' to the FLGS (Friendly Local Game Shop). If you walk into a good FLGS, you will likely see a D&D and Pathfinder display off to the side, as soon as you walk in the door. Directly in front of you will be a GIANT display of board games if you are lucky. And in the back might be a comic book section, used video games, Funko, action figures, and more rounding out the store. (More on the FLGS here.)
That's why the three primary content areas of Nerds on Earth are D&D, board games, and comics, just to be like a good FLGS.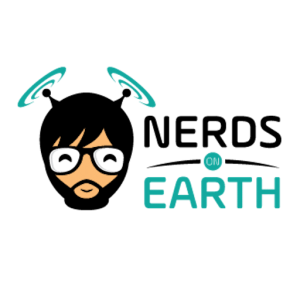 But that is only half of a good FLGS. The other half is a HUGE play area, filled with tables that allow nerds to laugh and play together. Nerds on Earth wants to replicate that sense of community as well.
If you like nerdy things, we hope you know that Nerds on Earth is for you and with you. Part of making you feel welcome is cleaning up around the house before we invite you over for game night. So you may have noticed the cleaner look and feel of the Nerds on Earth website.
We'll continue to tweak and polish the design, hopefully adding more features to make Nerds on Earth a comfortable place for you. But don't worry, despite the polish, Nerds on Earth is still a laid back place, so you can definitely eat your Doritos at the gaming table and we won't freak out over spills.
Here's the catch: We need your help!
While us nerds might not be able to agree of if we liked The Last Jedi, we can agree that traditional marketing is expensive. And it seems like no matter how many billboards we rent along I-35 W, we never see a spike in our traffic.
So we're asking you to help us with word of mouth. Please help us spread the word about Nerds on Earth. We want you to tell your friends! In return, we promise to keep up the nerdy content. Whether your nerdy friends will be impressed or not, we don't know.
Does that sound good? Great! Then please spread the word, and we'll make Nerds on Earth feel right at home…with specially crafted welcome messages! Newly arrived at Nerds on Earth, please direct yourself to the new marketing message sample that best fits your personality:
Fratty Guy Friends
Bros: What's worse than your boys are going out to the FLGS to keep it good in the neighborhood but you have to say, "Nah," cuz you just dropped a mucho wad of cash on a "family party" game to entertain their your parental units because they are swinging by? Nothing, that's what! So visit Nerds on Earth for your hella-good nerd content, yo!
Friends Who Roleplay a Little Too Hard at D&D
Good morn m'ladies and m'lords. What thine eyes alight upon at present is a realm of the World Wide Web known as Nerds on Earth. 'Pon this digital domain of daily-changing pixels, enchantments abound in the form of content written for nerd interests. So let thine majesty's barkers shout forth, for here thine art welcome more than in any other kingdom!
Friends Who Are Deeply Invested In The NBA Playoffs
"I don't even know how the fr*ck he gets on the court." These are the strong words that follow the Cleveland Cavaliers game one loss against the Boston Celtics. It's unclear exactly who he was talking about, but most agree that it was either Celtics guard Terry Rozier, or Nerds on Earth. Really, it doesn't matter. Either way, Nerds on Earth will continue to cover comics, board games, and RPGs.
Friends Who are Sorted as Slithering
SSSSssssSSSSsssSSsss SSSSssssSSSSSSSssss. Rattle rattle rattle rattle! SssSSSsss SsSSsssS. SSSSS. HISS! HISS! HISS! Slither slither! SSSssss Nerdsssss on Earthhhh.
We'd love to have you join us on Facebook to help us workshop more marketing greeting samples for any potential friends we didn't cover here. In the meantime, please help us spread the spread the word about Nerds on Earth, the best place on Earth for nerds!