"The Nerdies" are the end-of-year awards from Nerds on Earth. They are only awarded to the most excellent of things, and are selected by Nerds on Earth writers and editors, with input from readers via our social media.
Our category today is "Best Genre Television Series," and what a year for nerdy television it has been with 400+ live action shows being available.
This year's slate was super impressive (pun totally intended), but we narrowed it down to four before opening the vote to determine the winner of the Best Genre Television Series.
2018 Nerdie Award for Best Genre TV Series
[bs_smart_list_pack_start][/bs_smart_list_pack_start]
Legion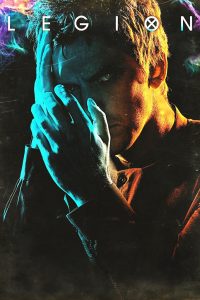 What happens when the most powerful mind on the planet is broken? Legion tells the story of David Haller, an incredibly powerful telepath whose inability to control his powers has resulted in a world where seeing isn't believing and nothing is quite what it seems.
Noah Hawley and the Emmy-winning team from Fargo cranks the surrealism up to 11 in this adaptation of one of Marvel's lesser known mutants (although the flashbacks with his follicly-challenged father might give a clue as to his identity).
Legion has the most amazing visuals, bizarre characters, and whacked-out non-linear storytelling that I've ever seen in any superhero show. Both I and the unaging simulacrum living inside my mind give it two thumbs up!   – Davery
The Haunting of Hill House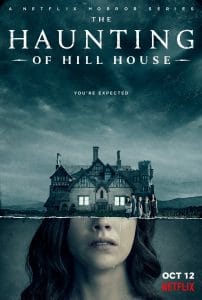 The Haunting of Hill House is a new(ish) Netflix horror series based on the Shirley Jackson story of the same name. The series switches between the Crain family of 1992 renovating the eponymous house and the dysfunctional adult version of the Crain family of 2018 still reeling from the trauma that drove them from Hill House.
Parallel to the gutting interpersonal drama, there are also ghosts everywhere with each character encountering ghosts or paranormal events of their own. The Haunting of Hill House is equally effective dealing out crushing emotional character beats with legitimate "well I guess I'm not too old to need to sleep with the lights on for the next week" scares.  – Sam
Agents of SHIELD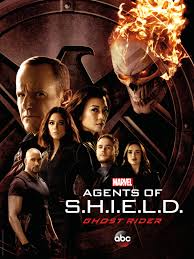 Agents of SHIELD entered into this year without any kind of vote of confidence at all. ABC, its network, and Marvel, who produces the show, both seemed to be at that dating stage of the relationship where they would tell their friends "It is, I dunno, fine I guess." (as they tramped around with that useless harlot show Inhumans.) Which makes it even more crazy that they just went "Screw it! We are going to tell the story we want to tell!"
This last season, season 5, has some really compelling pieces. A huge part of the story revolves around a time traveling piece into a dystopian future, aliens, all the while doing some amazing character development, especially with this fan's favorite couple FitzSimmons.
And the bonkers seems to have paid off, as the show was just renewed for a 7th season, even before the 6th season has aired on ABC. – Jaws
But the Nerdie Award winner for the Most Excellent Genre TV Show of 2018 is…
[bs_smart_list_pack_end][/bs_smart_list_pack_end]
Daredevil Season 3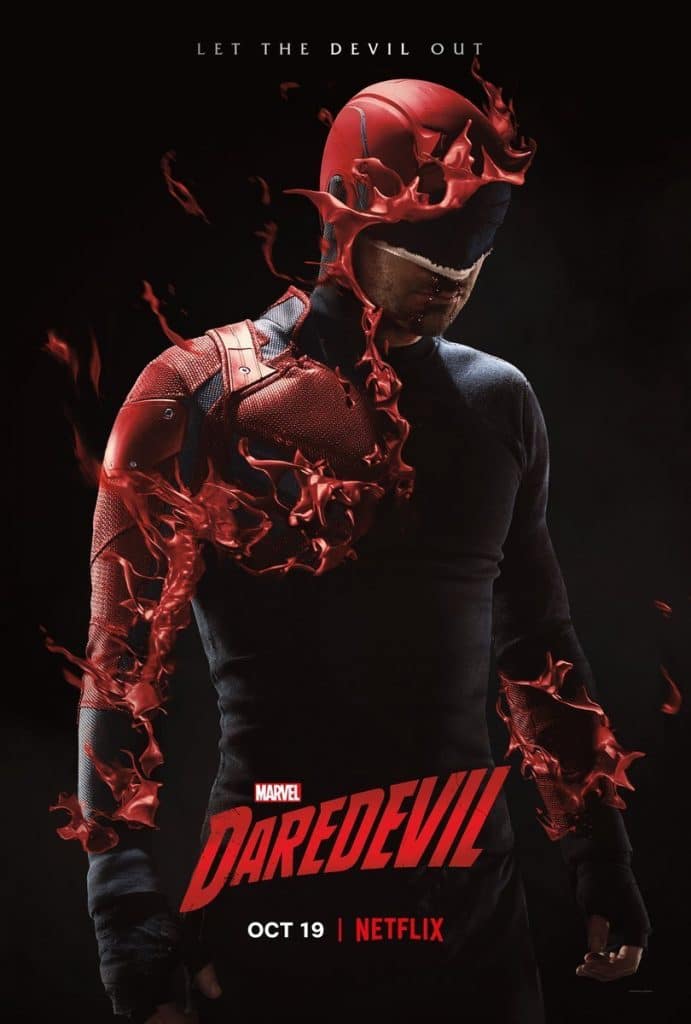 Television is a tough business, folks. With 400+ live action shows available in 2018, the competition among them was fierce. Layer on a rapidly changing landscape where cord cutting has hit the tipping point and the fact that the financial factors at play are above nerds' pay grade, regardless of how much we huff and stomp our feet on Twitter (RIP Firefly). My point: Daredevil has been cancelled on Netflix. Yet, rather than mope about what we've lost, let's celebrate season 3, the last look at Daredevil us nerds are going to get on Netflix.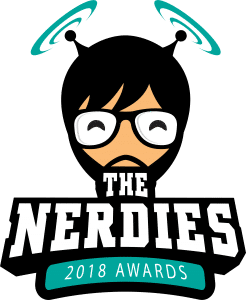 Daredevil Season 3 was excellent, doing what few shows do, which is improve in their final season. The acting has always been great. Charlie Cox, Elden Henson, and Deborah Ann Woll have always killed it as Matt Murdock, Foggy Nelson, and Karen Page, respectively. But season 3 ratchets up the strong suit of Marvel on Netflix, which is to provide the show with engaging and evocative side characters that factor prominently in the story.
As always with Daredevil, the fight choreography is unparalleled, with season 3 giving a slick nod to the famous hall fights of the show. And the themes explored are thoughtful and gripping, such as Matt's struggle with his faith.
The fact that I'm coming to the end of my effervescent praise of Daredevil Season 3 and I haven't even mentioned Vincent D'Onofrio's incredible depiction of the Kingpin or the fact that this season debuted Bullseye is another testament to how great Daredevil Season 3 was. For those reasons and more, Daredevil Season 3 wins our 2018 Nerdie Award for Best Genre Television Show.   – Clave