Welcome to this week's PUNCHLIST, where we round up the biggest news in nerd culture. We highlight the tastiest morsel in some detail and then close you out with a link round-up.
Back 4 Blood Gameplay Trailer
Slaying All The Zed-Words
The team behind the Left 4 Dead series – one of my all-time favorites! – is back at it again with Back 4 Blood, releasing on PC, PS4, PS5, Xbox One, and Xbox Series X on October 12th. Back 4 Blood offers a totally new experience using a unique system designed around cards; those used by the players and those used by the innovative AI, The Game Director.
The Game Director AI is reactive and dynamic, shifting its approach to the players based on even fluid factors like remaining health and the various decisions the players make as they progress. In addition, it plays a series of cards at the beginning of each mission that drastically affect the gameplay experience – giving each mission a high probability of having a wholly new feel and also putting players in a position to choose their cards in a different configuration, further increasing the experienced variability in gameplay.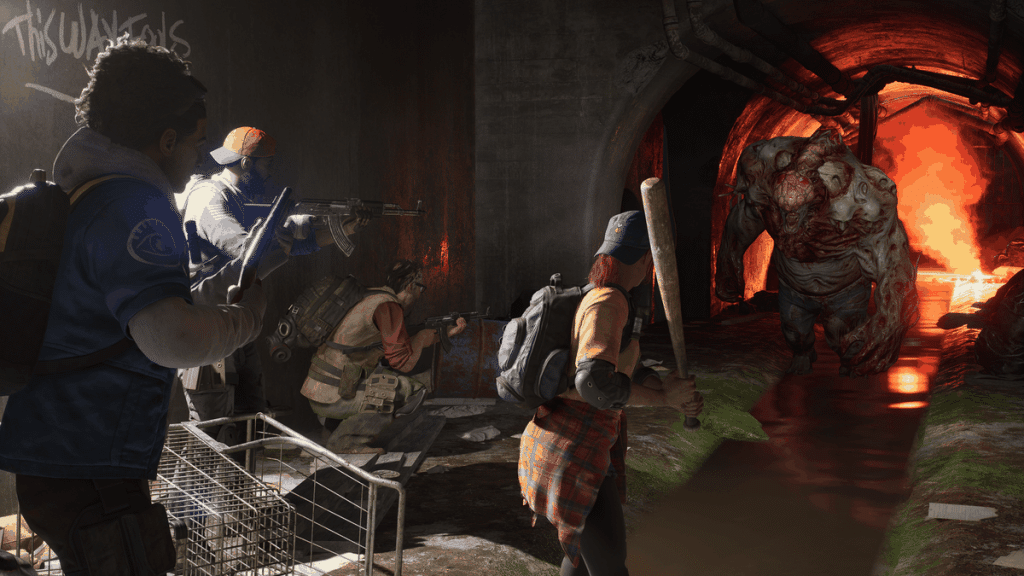 Back 4 Blood offers solo play, 4-player online co-op, and an 8-player PvP mode. It has yet to be determined if the game will support cross play, but my fingers are crossed! And the developers decided to make a tonal shift with regards to the setting. Instead of trying to survive the zombie apocalypse, you're trying to end it entirely be wiping out the Ridden. From PC Gamer:
According to Turtle Rock co-founder and design director Chris Ashton, Back 4 Blood's playable characters are hunting the zombies, not the other way around. "Our setting is a year after the apocalypse and answers the question 'What happens next?'. Now we've got stable communities of people in strongholds. We call our hero characters 'Cleaners' because they voluntarily go out into the wild and take on missions to try to put an end to the Ridden," Ashton says. "In our world, there is hope for a future. This theme has a trickle-down effect into all elements of the game." 
Fans of L4D will feel at home while they rush from safe room to safe room in familiar four-act story campaigns, but the card system elevates Back 4 Blood into something new and even more exciting!
The PUNCHLIST: More Notable Nerd News
+ First Trailer for Venom 2: Let There Be Carnage
+ Final Trailer for A Quiet Place 2
+ Marvel United: X-Men Sets Has Record Kickstarter
+ D&D Live To Be Hosted By G4. July 16-17
+ New Dragon Ball Super Movie Announced
+ The Switch Is On Its Way to Being Nintendo's Highest Selling Console Ever