Welcome to this week's PUNCHLIST, where we round up the biggest news in nerd culture. We highlight the tastiest morsel in some detail and then close you out with a link round-up.
Attack the Block 2 Officially Announced
For years, both John Boyega and Joe Cornish have said here and there that they've met to discuss the possibility of and even potential story ideas for a sequel to their 2011 hit Attack the Block. Now, a decade after its initial release, the sequel has been confirmed.
Attack the Block is a genre blending sci-fi horror comedy that didn't perform well at all in the box office, but made appearances on our list of the 7 Best Alien Invasion Movies of All Time and Great Low Budget Movies. It was both Cornish's first movie credits as writer and director and Boyega's first role in a movie, but both have significantly supplemented their credentials since. Couple their increased status with the original movie's cult following and the planned sequel is sure to find significantly greater success.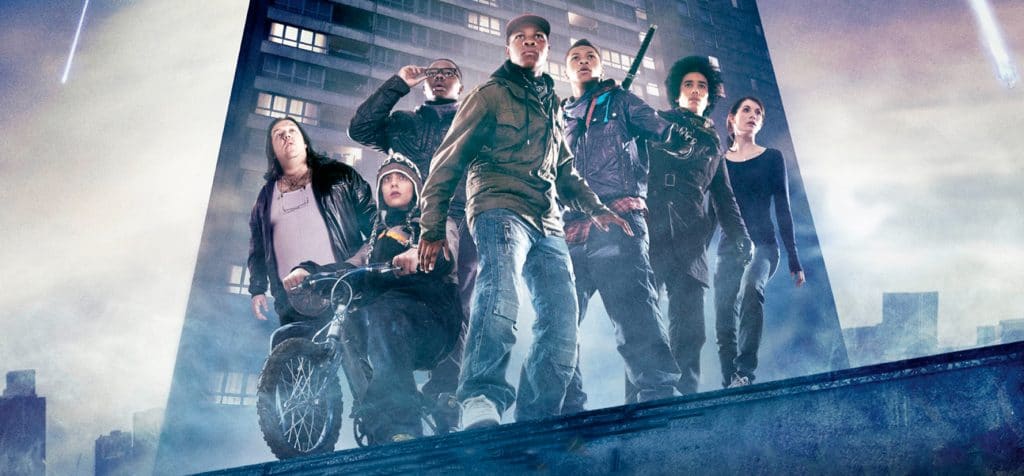 There are currently no details on the film; it barely has an IMDB page to speak of! But it's great to see Attack the Block getting the sequel treatment. Ten years is a long time between such things, but there are plenty of precedents – even those featuring the return of original cast members. Franchises like Tron, Independence Day, Indiana Jones, Die Hard, Jurassic Park, and more have gone sometimes 20+ years between installments and seen success.
I'm curious to see how many of Moses' crew return. So much of the magic of the original was their chemistry and banter. Did Probs and Mayhem grow up and join the gang? Will Jodie Whitaker show up once again? I'm sure those details and more will leak over the next couple of months as pre-production ramps up!
The PUNCHLIST: More Notable Nerd News
+ Snake Eyes: GI Joe Origins Trailer
+ Target Suspends Sale of Trading Cards Due to Safety Concerns
+ Badges to Gen Con's In-Person Event Go on Sale May 23rd; Limited Quantities Available
+ Green Knight Official Trailer
+ First Look at Netflix's Masters of the Universe: Revelations
+ Aqua Teen Hunger Force, Metalocalypse, And Venture Bros Movies Announced