There is a glut of great RPG podcasts out there for nerds. So many, in fact, that it's hard to know where to begin. But we've got you. These four podcasts are the best of the bunch, and should be at the top of your weekend listening list.
Then we have a rotating 5th slot where we'll highlight a podcast that had a particularly great episode on something related to one of our favorite RPG systems. It could be news, reviews, DM tips, or it could just be a particularly good episode.
Tune in to hear what you're missing!
What to Listen to this Weekend
[bs_smart_list_pack_start][/bs_smart_list_pack_start]
The Glass Cannon Podcast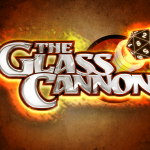 What is the Glass Cannon Podcast? Well, in the spirit of old school Dungeons and Dragons, a collection of five super-nerds (Joe O'Brien, Grant Berger, Matthew Capodicasa, Skid Maher, and Game Master Troy Lavallee) emerge blinking from their parents' basements to engage in an Actual Play campaign of Paizo's epic new Pathfinder adventure path, Giantslayer!
This week's synopsis:
Having freed the slaves from captivity in Skirgaard, the heroes' journey down the mountainside is interrupted by a strange expedition heading back up the mountain with more slaves in tow.
You do not want to miss part one of this encounter in Episode 156 – Enter the Wagon.
Androids and Aliens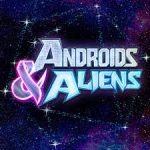 The aforementioned GCP crew take to the stars in an all new campaign in Paizo's newest system: Starfinder. As a direct result of the Patreon support for Glass Cannon, they're working through the Dead Suns AP in an all new podcast, and they've brought along a new cast member, Ellinor Dilorenzo!
This week's synopsis:
After narrowly escaping certain death at the hands of the Downside Kings thugs, Mac and the team continue their clandestine assault on the Fusion Queen!
AnA continues to deliver excellence in Episode 7 – Backroom Blitz.
Sneak Attack!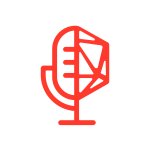 The Sneak Attack Podcast is a D&D 5e campaign that is set in Brannis, a world DM Reid imagined and designed himself. Sneak Attack is one of the more light-hearted, joyful podcasts on the Internet. In fact, its the only podcast in our standard four that doesn't come with an E for explicit, and we love them all the more for it.
This week's synopsis:
On this week's episode of Sneak Attack!, the gang must finish the quest set out before them and save the world of Brannis – or die trying.  Will their collective might be enough to stop Valisaar?  Find out right now!
Click here to listen to Episode 154 – The End, Part 1.
The Called Shot Podcast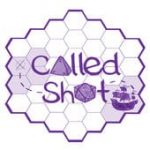 The Called Shot Podcast is playing through the official Skull and Shackles Adventure Path from Paizo. Called Shot includes all the gloriously dense Pathfinder RPG rules but presents them in a swashbuckling pirate adventure!
This week's synopsis:
Join the crew this week as they make their risky escape from Blood Cove!
So much fun I'm sure we're in violation of some maritime laws…Here's Episode 42 – Anchors Away!
Cosmic Crit
For our rotating fifth slot this week, we want to point you toward Cosmic Crit.  This is the perfect time to jump in on their Starfinder actual play podcast, as this episode is (in part) a recap of the action so far.  They're playing through the Dead Suns AP, and sit down with the author of the third book for an interview in this week's episode.
The synopsis:
We're halfway through the Dead Suns adventure Path, and we thought it was high time we took a look back at all that has happened so far.  We're also joined by the amazing Amanda Hamon Kunz, Managing Developer at Paizo and author of Book 3 of the Dead Suns AP, Splintered Worlds.
Click here to listen to the episode now!
[bs_smart_list_pack_end][/bs_smart_list_pack_end]
Happy listening!