Nerds on Earth is being pestered. Now, it's not as egregious as someone driving slowly past Nerds on Earth Headquarters late at night with the window rolled and Roy Orbison playing loudly on the 8-track stereo, but we're being pestered nonetheless.
"Hey, Nerds on Earth!", they nag. "What are your thoughts on board game X?", where X stands for any one of the 4,000 board games released each year. To be clear, we very much wish to share our thoughts on every single board game because board games are awesome and we do very much love to hear ourselves talk.
Alas, we can't cover everything. Luckily, board game media is better than ever! In fact, the availability of really good voices and channels that talk intelligently about board games is one of the reasons that the board game hobby is thriving and expanding at an absurd rate.
So, let me point to seven of the best sources for you to take a deep dive into the board game hobby. We certainly hope you'll stick around Nerds on Earth, of course, but these 7 board game media sites really are the places you need to be following.
Great Board Game Media Channels
[bs_smart_list_pack_start][/bs_smart_list_pack_start]
Board Game Geek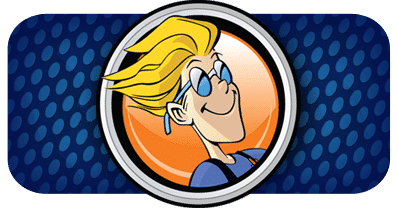 What it is. Board Game Geek is by far the most comprehensive and most active database for board games. It features the Board Game RANKINGS, The Hotness, Geeklists, and much more. They've recently invested more into video and a marketplace.
Why you might like it. Simply put, there isn't another source to get so much information and it isn't even close. BGG lists every game ever made. Whether it's the new and shiny or an old as dirt classic, BGG covers them all (although it certainly trends toward the newer).
How to use it. Alas, BGG can be daunting, as is the way with any website that implements a message board, as they always make newcomers feel as though they are intruding and/or lack an understanding of the insider language. But with BGG you can simply look up an individual games' information page and get the info you seek while still being a bit of a lurker. Then tiptoe in a little later on.
Watch it Played
What it is. Watch it Played is a YouTube channel created by Rodney Smith that teaches you how to play popular board games. (Our interview with Rodney about the beginnings of Watch it Played.)
Why you might like it. Watch it Played is the original instructional board game channel. It's still the best and it's not even close. Rodney is a genuinely great guy with a wonderful presence that is simultaneously warm and professional. While other channels try and be cutesy and whiz-bang, Watch it Played simply hits beat after beat, and is always engaging in doing so. Rodney takes great care to not hog the spotlight, allowing the board game be the star. Yet anyone who watches even one his videos knows that it couldn't be done without him.
How to use it. Before you even crack open the rulebook you should hop on YouTube to see if Rodney has first created a Watch it Played video for the game. Heck, I've even passed on buying a game I had my eye simply because I saw there was no Watch it Played video for it.
Dice Tower
What it is. The Dice Tower is a YouTube channel run by Tom Vasel that also features other well-known contributors like Zee Garcia and Sam Healy, among others. It features reviews on an unbelievably comprehensive number of board games, plus the Dice Tower has other features such as Top 10 board game lists, Top 100 of All Time, daily unboxing videos, and Board Game Breakfast, a variety show.
Why you might like it. The Dice Tower is a beast. It's the biggest and easily the most well-known board gaming channel on YouTube. And they produce an absolute FLOOD of content, so even the most entitled nerd is never left wanting.
Tom, Zee, and Sam are engaging and play off one another well. They are also decent human beings who work hard to create a channel that can be enjoyed by anyone, including being family friendly.
How to use it. Don't hesitate to look to the Dice Tower for a review on a board game. It's likely they have content to help you. But then take the next step to check out one of their top ten lists, which are actually a list of 30, as Tom, Zee, and Sam each give their ten picks for the category.
Shut Up and Sit Down
What it is. Shut Up and Sit Down is an independent board gaming media site out of the UK. Began by Quinns Smith and Paul Dean, it now includes a growing contribution from Matt Less and others, particularly as Paul has recently moved on to a full time writing career.
Why you might like it. SU&SD holds a unique position in board gaming media, as it is simultaneously the funniest as well as the smartest. Their videos and write-ups are always cheeky and entertaining. Quinns and Matt have wonderful delivery and they sprinkle in fun and clever production into their videos. 
But SU&SD also gives hands down the most high-minded and thoughtful critiques of board gaming. While other sites seem caught in the tyranny of urgently trying to get out a quick, shallow review, SU&SD takes their time in order to give the smartest review. That the board gaming hobby is taken with any seriousness at all is due in no small part to SH&SD.
How to use it. You don't use SU&SD as much as you follow them and the community they've built. Their review catalogue isn't as broad as Dice Tower's and they don't do teaching videos like Watch it Played. Theirs is a channel that you need to take the time to get to know. Once you do, you'll deeply appreciate what they bring to the board gaming hobby.
Tantrum House
What it is. Tantrum House is a newer YouTube channel on the board game media scene but they are quickly establishing their presence on the strength of high production values and likable hosts. Speaking of hosting, Tantrum House is actually three couples and the content they release might feature any of the three. In addition, they have a regular video release that curates future Kickstarter releases, which is immensely helpful.
Why you might like it. Not much in the world of board game media looks better than a Tantrum House video. They always look and sound sharp. Further, the hosts are engaging and likable, and keep a family-friendly tone. They also are hosting a convention.
How to use it. Subscribe first for their Kickstarter content, which is their most unique content. Tantrum House is growing and developing. They don't produce as much content as the Dice Tower (no one can), their reviews aren't as deep as SH&SD (no one else's are) and they don't teach like Watch it Played (no one else comes close).
Instead, Tantrum House is still carving out their niche and strategy for monetization, so stay with them. If you find that your tastes and theirs align, they are a great source for helping to sort through the deluge of new board games, which is what a good board game media is for.
Rahdo
What it is. Rahdo Runs Through is a YouTube channel run by Richard Ham. It gives a quick playthrough the mechanics of board games, then follows that up with a playthrough video with his wife, Jen.
Why you might like it. Rahdo is articulate, sincere, and smart. He balances a likable manner with a thoughtful critique and perspective. Plus, his videos have a vibe that allow you to feel like you are closest to the table, so you get a get sense of the game and how it plays (particularly with two players).
How to use it. Rahdo tends toward Euro games and (with SU&SD) provides the most esoteric game reviews. His scene isn't just the popular lowbrow titles you might find at Target, as he often goes for a more strategy-heavy fare. That said, he might not be the first channel you turn to, but he's a great next watch after you've graduated from something like the Dice Tower.
Chris Bryan
What it is. Chris Bryan is a board game designer and past collaborator on the comedy series Board With Life.  He drops a weekly YouTube video that's about ten minutes long and hits the board game news highlights for that week plus answers a viewer question.
Why you might like it. If you are looking for a quick hit, Chris Bryan is your guy. You get the news and some nice insight in under ten minutes a week. Bryan has a wry sense of humor and provides thoughtful commentary to boot.
How to use it. Not everyone is looking for a deep dive. If you are just looking to keep your fingers on the pulse of what is happening, follow Chris Bryan on YouTube. 
[bs_smart_list_pack_end][/bs_smart_list_pack_end]
Modern board gaming is a wonderful hobby to get involved in. Alas, between the uncertain nature of Kickstarter, the impenetrable culture of game shops, and the torrent of new game releases, it's tough to know how to first get engaged with board gaming. Luckily, there is more media support than ever! So do yourself a favor and spend a few minutes getting know the outlets above. You'll be glad you did.