Welcome to Indie Comics Canon, a series of articles where I discuss seminal contributions to comic books outside of the Big Two. 
This week is kind of a cheat in that regard. Back in late 2018 when I was discussing writing this series with several of my fellow Nerds on Slack, I intentionally said that I was going to avoid Vertigo altogether. Yes, it's hugely popular. Yes, it's very influential. But is Vertigo really indie or just an attempt by the DC to moonlight as an indie publisher?
I'm torpedoing my earlier qualms regarding this because of the recent news that DC is closing down the venerable imprint soon. Rumors have persisted for years that DC was interested in moving past Vertigo. Most would point to editor Karen Berger moving on in 2013 as the beginning of the end for the line.
Once a line known for putting out critical indie hits, the Vertigo line has lost some of that creative luster to Image of late. In the last couple of years, DC confusingly began, and subsequently focused on, two new mature publishing lines, Black Label and Young Animals.
And now the Vertigo line is gone. Let's celebrate the hits! 
These greatest hits are specific to me and my taste. I know that I left some heavy hitters off this list. There will no doubt be many people who read this and shout, "But you left off ____________!"
Please, fell free to excoriate me in the comments on social media for having the audacity for leaving out Transmetropolitan or 100 Bullets. I can take it. I'm a grown man (mostly).
Trust me, I love Vertigo above all else. I will show more titles some love down the road. I could easily write another three or four articles featuring Vertigo titles that I enjoyed!
The Sandman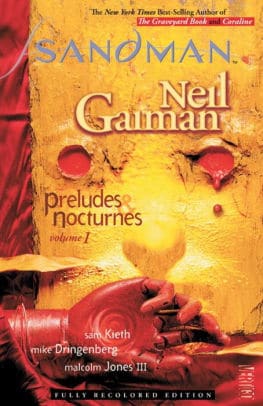 Though I try to keep from ranking the comic books in Indie Comics Canon, there's no denying that Neil Gaiman's Sandman is the true crown jewel in the Vertigo library.
For the uninitiated (there can't be many left out there), Sandman follows the story of Dream, the lord of dreams, as he navigates the mythological and esoteric corners of the universe. It was a vast universe, spawning many spin-offs and sequels in the years since it finished. 
Filled with a vast and interesting cast of characters, Sandman is horror and fantasy storytelling at its best. Assisting Gaiman is a stable of fantastic artists (that are too long to reasonably list) who paint the dreamscape of Gaiman's world.
The Sandman is a lush, dense, and extremely satisfying reading experience that grabs the reader from word one and doesn't let go. It put Vertigo on the map, earning a spot on any comic readers bookshelf. 
Fables
Though The Sandman might get the lion's share of the attention from the label, Bill Willingham and Mark Buckingham's Fables is my personal favorite Vertigo title. Fables was appointment level reading for me every month throughout its publication history.
Fables follows the premise that many of the characters from our folklore tales were real, living in exile from their homelands due to massive war that displaced them. The story initially centered around Snow White and the Bigby Wolf, and later followed their offspring on adventures both in the mundane world and their homelands.
Fables was a surprisingly dark series, taking the good with the bad in equal parts. Good stories have a way of grabbing readers by the throat and never letting go. Seldom was the time I ever left an issue of Fables not wanting more. Willingham and Buckingham seldom failed to deliver.
Though the first half of Fables' 150 issues was stronger than the last half, Fables remained one of the best titles throughout its storied run. The series won a total of fourteen Eisner Awards amongst many more awards from other organizations. It's a beloved series that spawned many spin offs and even got a popular video game adaptation.
Arguably its most "original" success, Fables gives Vertigo readers a fantastical reading experience from beginning to end. Its rich story and wonderful cast of characters always entertains.
Hellblazer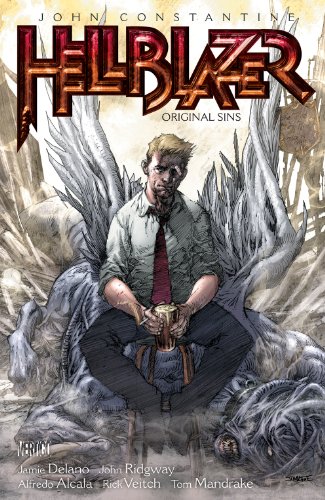 Hellblazer is a gruesome, horrific slice of darkness from Vertigo. The book follows occult detective John Constantine on his horror fueled adventures in, let's face it, being an absolute bastard. There's probably not a more Vertigo-like leading character than John Constantine.
Hellblazer (like Sandman, Doom Patrol, Swamp Thing, Shade the Changing Man, and Animal Man) got its start in the regular DCU and was later grandfathered into the Vertigo wheelhouse at the beginning of the line. 
I consider Hellblazer to be the workhorse of the Vertigo line. Celebrated Hellblazer runs from Garth Ennis and Warren Ellis get highlighted frequently, but Hellblazer seldom gets the attention that other Vertigo titles get in the comic press and that's a mistake. 
Hellblazer ended up being its longest running title, clocking in at 300 issues before DC brought John Constantine back in the DCU. You know, so they could defang him and make him as appealing as lite beer after years of being the good stuff.
Yeah, count me in as one of the Hellblazer fans that is still bitter at this limp move. No one wants to read a PG-rated Constantine! Your move, DC. Regardless of how milquetoast DC has nerfed Constantine, those Vertigo years remain the definitive statement on one of comic books greatest antiheroes.
If you want the REAL John Constantine, the original Vertigo title is your best shot. It's unfiltered, raw, and thorny. There are very few happy endings. However, Hellblazer gives fans an opportunity to see magic in its darkest form. DC may have neutered Constantine, but they can't take away the horrific brilliance of Hellblazer.
Preacher
Garth Ennis and Steve Dillon's classic profane (and profanity laden) tale of possessed preacher Jesse Custer ran 75 issues from 1995-2000 and was recently adapted as television show.
Preacher finds Custer on a quest to find God, who abandoned his throne when Jesse was bonded to Genesis, an entity born of the coupling between an angel and a demon. Aided by his love Tulip and his Irish vampire friend Cassidy, Custer and crew blaze a compelling trail across America that blends humor, horror, and action in one tidy package. 
Preacher is remembered for its cast of secondary characters as much as it was for its primary cast. It's hard to read Preacher without walking away with fond memories of Herr Star, Jesse's family, Arseface, the Saint of Killers, and The Duke. Ennis's ability to create quirky, memorable characters is fantastic, but beneath the humor of the title was a serious reflection on what it means to worship a being that is divine whose creation is so flawed.
I'm going to take a minute to praise the covers for this series too. While Ennis and Dillon get much of the credit for the title, Glenn Fabry's painted covers were just as essential and iconic to the series as anything else. The covers for Preacher were grotesque, whimsical, and utterly gothic. They stand tall as some of the most memorable from Vertigo's storied history as an imprint.
Preacher was shocking, both in its content and its presentation. Some of that was played for pure shock value, but it was never done at the expense of the story. Preacher stands as the sardonic lord over Vertigo's early middle years, blasting all three creators to rockstar status. It remains one of the comics that helped change the vocabulary of the modern medium.
Doom Patrol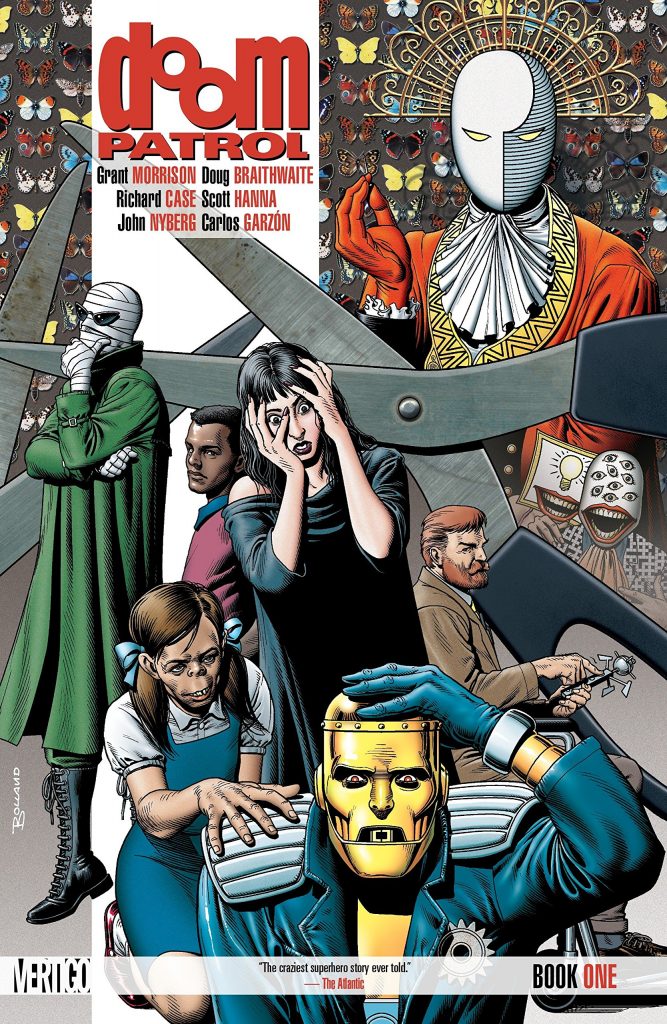 Doom Patrol was created in 1963 featuring a group of freaks that were unaccepted by the outside world. Led by a wheelchair-bound genius, the team fought for truth and justice in a world that rejected them.
If that sounds eerily similar to the X-Men, you're not wrong. Appearing just weeks apart, both titles dealt with similar subject matter. However, it's Marvel's mighty mutants that most people remember and not the Doom Patrol.
After several attempts to make the Doom Patrol a going concern, the they returned once again in the 1980s. Like the previous incarnations, the Paul Kupperberg title struggled to find an audience. The title was handed over to Grant Morrison and the rest of deliciously weird comic book history! 
Doom Patrol has always been a left of center comic, exploring the strange and freakish ends of comic books from its inception in the 1960s, Morrison (and later, even more so with Rachel Pollock's run on the title) took Doom Patrol to its strongest and strangest point yet.
Morrison gave the team a punk rock edge and ethos. The writing and art took the title in a decidedly surrealistic direction. Some issues dipped into Dadaism. Some were parody. Some felt like Morrison was actually, kind of, maybe, sort of trying to do a superhero story but not. It was weird. Wonderfully weird.
The strangest part is that though we typically associate all of Morrison's run with Vertigo, it wasn't until after his run that the book officially became a Vertigo title. Yes, Morrison's Doom Patrol was retroactively assigned the Vertigo moniker. However, it's fitting because so much of the experimental storytelling elements Morrison used would become part and parcel of what all Vertigo books would try to accomplish.
In many ways, every Doom Patrol run since Morrison's has been a reaction to it. Both the John Arcudi and Gerard Way runs accept and embrace the Morrison strangeness, while John Byrne rejected it (as he pretty much does with anything). There's no denying the influence of Doom Patrol on Vertigo, though.
Morrison's run remains highly influential today and has even spawned a recent television show that has gotten rave reviews. Not too shabby for a series that was on the brink of cancellation. 
Y the Last Man
Brain K. Vaughan and Pia Guerra's post-apocalyptic hit Y the Last Man is one of the biggest original properties Vertigo would produce. Along with Fables, Y the Last Man was the last of the major breakout hits for the Vertigo line.
It followed the story of Yorick, an amateur magician who becomes seemingly the last man on earth after a virus eradicated the male population. The tale of survival and endurance stands as one of Vertigo's proudest moments.
While widely available in trades and deluxe editions now, reading the title at the time it was released was thrilling. Vaughan was the master of the cliffhanger, giving each issue a sendoff that made me and other readers have a monthly panic attack. The series is beautifully paced. I would argue that Y the Last Man is the best paced series in the history of the medium. Not a panel is wasted or a page unused. Yorick is the perfect every (only?) man for the series. He's possibly the best leading character for any Vertigo book.
Despite its well-regarded reputation, like Sandman, Y the Last Man hasn't had the media success that other Vertigo properties have seen. Long in development hell, a television series is rumored to finally be hitting our television/streaming devices soon. This gives readers, old and new alike, an opportunity to revisit one of the crown jewels in the Vertigo crown.
Swamp Thing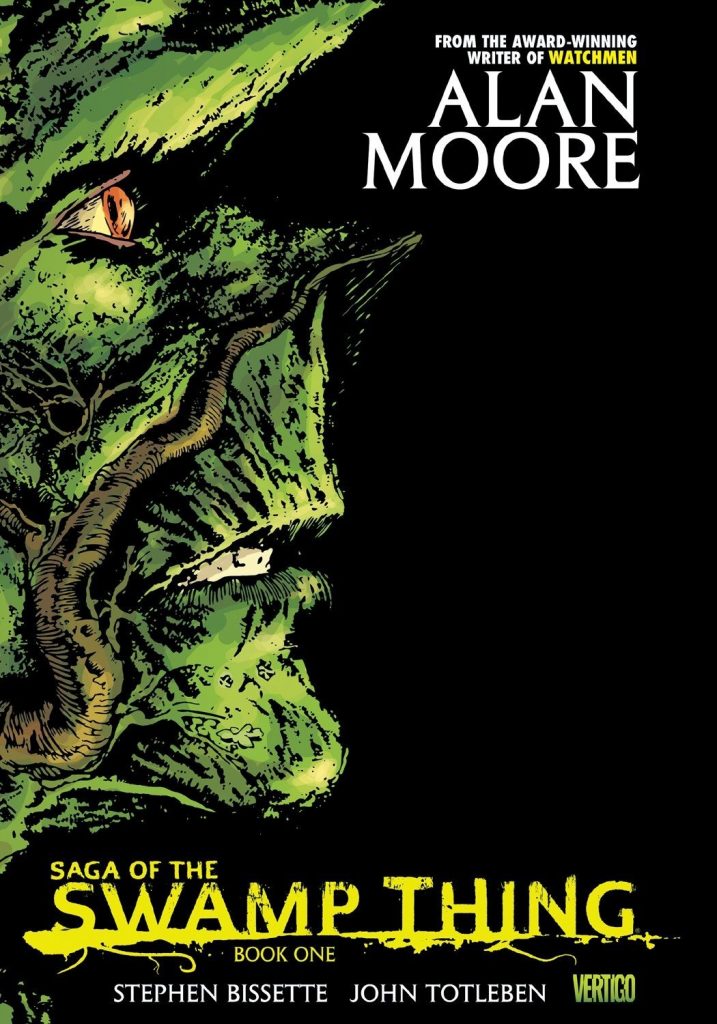 The last title on this list (but certainly not the least, nor will this be the last list) is Swamp Thing, but not for the reason (*cough*cough* Alan*Moore *cough*cough*) that most would assume.
Like many other books mentioned, the classic horror comic was grandfathered into the Vertigo fold. Early trade reprints of Alan Moore's seminal run, a true masterpiece of the medium, helped bolster Vertigo's moniker recognition and ushered in the lines early adoption of collecting stories into collections. Like Morrison's Doom Patrol, Moore's Swamp Thing became the model for which Vertigo's storytelling would be based on in its earliest years.
Although for many, any discussion of Vertigo's Swamp Thing begins and ends with the Alan Moore run, the title enjoyed a successful run with a few different incarnations throughout Vertigo's time as an imprint. The original Swamp Thing title ran for 171 issues and featured excellent (and trippy) runs by Rick Veitch, Steve Bissette, Grant Morrison, and a young Mark Millar.
Brian K. Vaughan wrote a second Vertigo series that followed Swamp Thing's daughter Tefe for 20 issues. In 2004, a third Swamp Thing series followed with 29 issues featuring runs from writers Andy Diggle, Will Pfeifer, and Joshua Dysart. 
For my money, the Morrison/Millar and Vaughan runs are just as a amazing as the Alan Moore stories. Though not as popular as the Moore run, the subsequent runs were no less interesting and spooky.