Welcome to this week's PUNCHLIST, where we round up the biggest news in nerd culture. We highlight the tastiest morsel in some detail and then close you out with a link round-up.
Redwall Rights Acquired by Netflix
Netflix has purchased the rights to Brian Jacques' entire Redwall series of books and is planning a TV series and feature length films.
This isn't the first time Redwall will see adaptation, as a three season, 39-episode cartoon from the late 90s and early aughts adapted the contents of three of the books: Redwall, Mattimeo, and Martin the Warrior. The titular character of the latter of the three books is slated to be the focus of Netflix's TV series.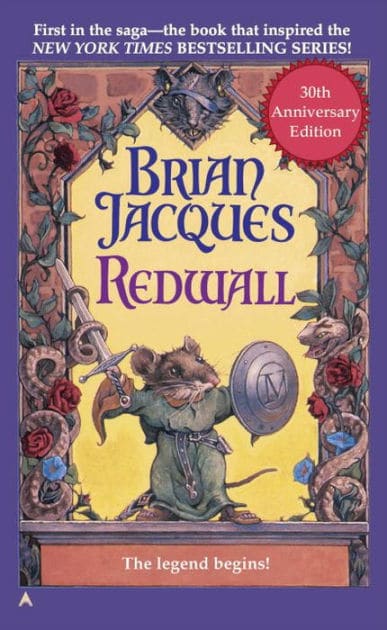 Redwall's library consists of over twenty books, so there's no shortage of source material. They feature anthropomorphized animals going on adventures, engaging in epic battles, and eating; there is a lot of very extensively detailed eating. There's even an official cookbook authored by Jacques himself.
While that description colors the franchise as one geared towards children (and it is), that's not to say it doesn't have much to offer adults in the way of entertainment. Additionally, the first book of the series, Redwall, released in 1986 – which means many adults now well into their 30s grew up on these beloved tales and will tune in for nostalgia's sake. And that while simultaneously introducing the series to a new generation of story-hungry children.
Patrick McHale has been tapped to write the first feature film. McHale worked on the massively popular Adventure Time for Cartoon Network, along with the critically acclaimed and award winning Over the Garden Wall. He's currently working on Guillermo del Toro's Pinnochio.
Nerds on Earth wrote an article back in 2017 urging us Nerds to read the entire series before it got picked up for syndication, and now time is running short!

The PUNCHLIST: More Notable Nerd News
+ A Live-Action Powerpuff Girls Pilot Has Been Ordered by The CW
+ HBO Max Announces New Slate of Adult Cartoons
+ Adam Sessler and Kevin Pereira Officially Rejoin G4
+ Asmodee Buys Board Game Arena
+ Gina Carano Fired by LucasFilm