Welcome to this week's PUNCHLIST, where we round up the biggest news in nerd culture. We highlight the tastiest morsel in some detail and then close you out with a link round-up.
Warhammer 40k – Necromunda: Hired Gun Trailer
Necromunda: Hired Gun – What We Know So Far
Although the Warhammer 40k franchise is predominantly associated with tabletop miniatures play, it is no stranger to the realm and world of video games. Hired Gun won't even be the Necromunda corner of the universe's first foray into that world. Last year saw the release of Necromunda: Underhive Wars for PC and consoles, and Necromunda: Gang Skirmish released earlier this year on mobile platforms.
The Necromunda universe launched in 1995 and focuses on smaller scale skirmishes between rival gangs – as opposed to the massive battlefields of other Warhammer 40k fare. Sharp-eyed fans of the franchise caught clear depictions of several of Necromunda's major houses – including Escher, Goliath, Orlock, and Cawdor.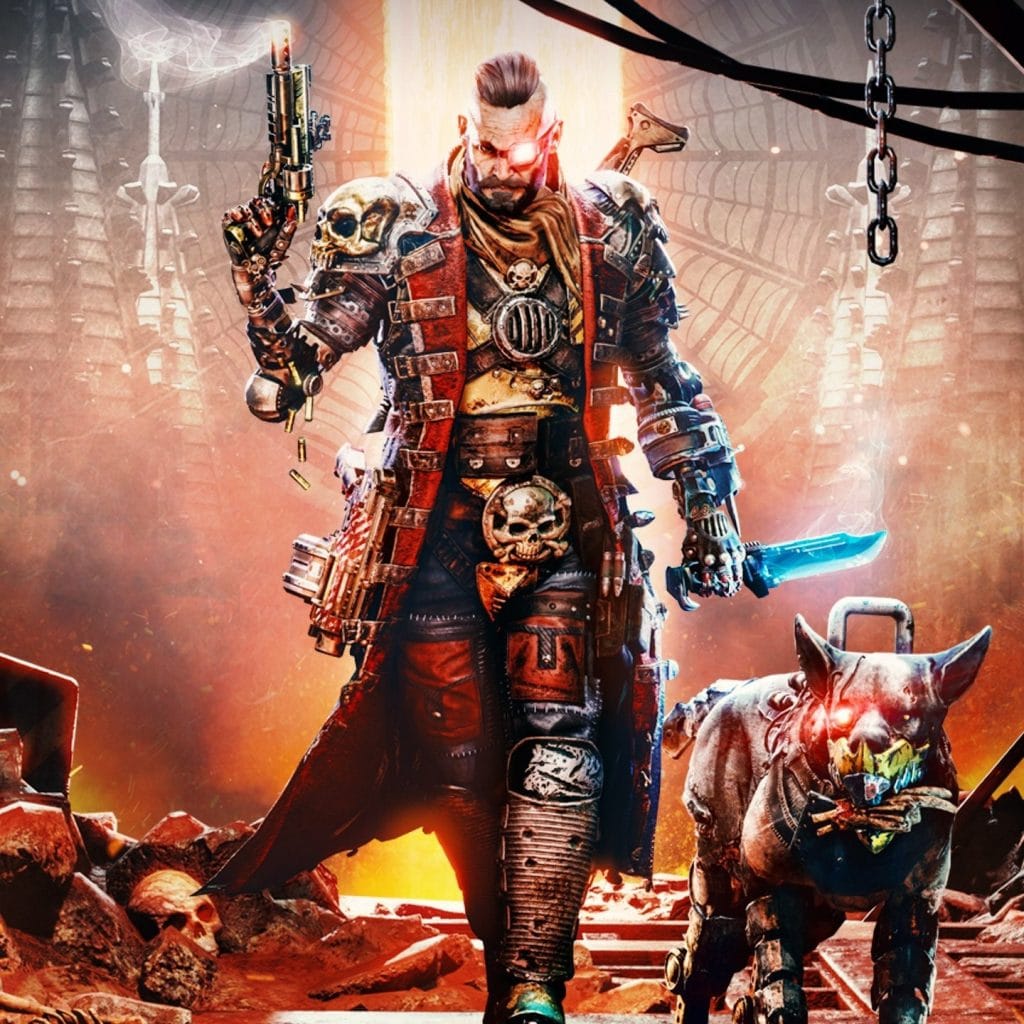 Hired Gun will be a first person shooter with some RPG elements, and is brought to us by StreumOn Studio and Focus Home Interactive – the team behind Space Hulk: Deathwing. While that game received lukewarm reviews at launch, the Enhanced Edition saw some polish and promise. Hired Gun looks like Doom with a Warhammer 40k skin, and if it resembles that perception even remotely, it'll do well.
The developers describe it as "fast-paced and brutal," and report that you can upgrade and augment yourself and your cyber-mastiff companion as you progress through the game. Necromunda: Hired Gun is set for a June 2021 release date.
The PUNCHLIST: More Notable Nerd News
+ Zack Snyder's Justice League is Highest Scoring DC Movie Since The Dark Knight
+ Gen Con Postpones to September; Will Host In-Home and In-Person Options
+ Keanu Reeves' BRZRKR Optioned for Netflix Anime and Movie
+ Playstation Buys Evo Championships
+ Everything Announced at Square Enix Presents