Welcome to this week's PUNCHLIST, where we round up the biggest news in nerd culture. We highlight the tastiest morsel in some detail and then close you out with a link round-up.
Marvel Phase 4 Teaser Trailer
See You at the Movies
With a voiceover from Stan "The Man" Lee himself, this teaser of sorts serves as a commercial not only for the eleven movies it features and plugs, but also for the theater-going experience itself. About 60% of the short video is comprised of clips from movies that have long since left the box office, and about a fifth of that 60% was reaction footage to Endgame from within a theater. They know there's just something special about these kinds of movies being a shared experience with a large group of people.
As we pointed out last week, the theaters are far from out of the picture. We know Black Widow is getting a premiere access option through Disney+ on its release date, but we haven't heard if Shang-Chi or any of the others will receive the same treatment. I'd guess that for money's sake, that will grow increasingly unlikely further down the line. Heck, Black Widow was held on to well past its original theatrical release date in the hopes it would land exclusively in theaters.
Complete List of Release Dates and Titles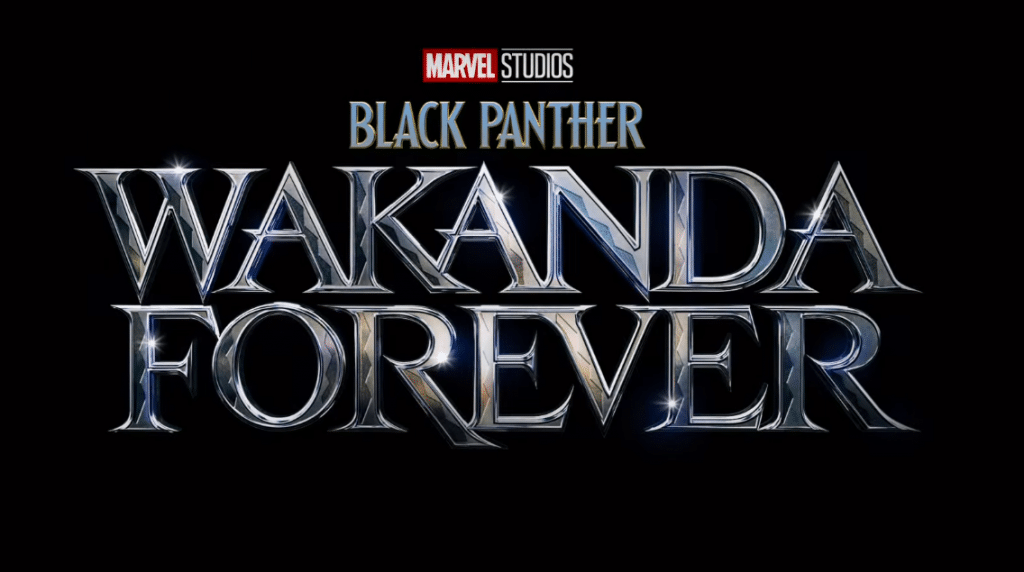 These things scrolled by pretty quickly, so we've compiled a quick reference list for you below! You'll notice a couple of newly revealed titles, as well: The Marvels and Black Panther 2's Wakanda Forever! And the teaser of the Fantastic Four logo at the end has fans all in a tizzy. Will it be the official capstone to Phase 4?
Black Widow – July 9, 2021
Shang-Chi and the Legend of the Ten Rings – September 3, 2021
The Eternals – November 5, 2021
Spider-Man: No Way Home – December 17, 2021
Doctor Strange and the Multiverse of Madness – March 25, 2022
Thor: Love and Thunder – May 6, 2022
Black Panther: Wakanda Forever – July 8, 2022
The Marvels – November 11, 2022
Ant-Man and The Wasp: Quantumania – February 17, 2023
Guardians of the Galaxy, Vol. 3 – May 5, 2023
Fantastic Four – TBD
The PUNCHLIST: More Notable Nerd News
+ Amazon Prime's Invincible Renewed for Two More Seasons
+ Catch the Sweet Tooth Trailer from Netflix
+ Jeff Goldblum Signs on For D&D Actual Play Podcast Dark Dice
+ Chris Pratt's Tomorrow War Trailer
+ Legendary Dragon Ball Composer Shunsuke Kikuchi Dies at 89