The Marvel Cinematic Universe (MCU) celebrated the close of Phase 3 with Spider-Man: Far From Home in 2019. The MCU was a mind-boggling 20+ movies strong at that point with 11 being 90%+ on Rotten Tomatoes and 9 of them doing more than a billion in the global box office. Those were absolutely astounding numbers.
So, if you want to look at those past Phase 1-3 MCU movies, go here. We lay them out for you elegantly like a cheese and wine buffet.

But if you want to peer into the future at the MCU Phase 4 movies, keep reading. We break down every confirmed Marvel Phase 4 project. Warning, between COVID reshufflings and storylines that bounce back and forth from movies to Disney+ shows faster than a pickleball match, it's a lot. In fact, it's a slate so expansive that it takes a master's degree and 15 years experience as an actuary to keep track of it. Consider this Marvel Phase 4 for Dummies.
The Complete Marvel Cinematic Universe (MCU) Phase 4
WandaVision
Elizabeth Olsen and Paul Bettany reprised their roles as Wanda Maximoff aka Scarlet Witch and the Vision, respectively. MCU Cosmic Deity Kevin Feige described WandaVision as "half classic sitcom, half MCU spectacular." Paul Bettany characterized it as "definitely the oddest of all the Marvel endeavors so far."
The Dick Van Dyke Show was the inspiration for the show. It featured a look into the love story of Wanda and Vision, showing the couple cooking together, among other things, which sounds odd until you remember Vision being quite fond of paprika in Captain America: Civil War.
It was weird with a dark look at suburban life, while also being very funny and had breakout performances that spun off future MCU shows. The week-to-week release schedule captivated fans, who chattered incessantly about theories into the many mysteries of the show.
Showrunner: Matt Shakman
Writer: Jac Schaeffer
Disney+ Release Date: January-March 2021
Key Characters: Scarlett Witch, Vision, Monica Rambeau, Agatha Harkness, Jimmy Woo, Billy and Tommy, Ralph Boner, and Kat Dennings as Darcy Lewis
Mid-Credit Scenes: Multiple: Monica Rambeau is surprised by Ralph Boner as she is snooping around, then she meets a Skull. Wanda is shown in a lonely valley hideaway with the Darkhold.
91% Fresh Tomatoes
434 million Minutes Streamed
The Falcon and the Winter Soldier
Several Disney+ limited series centered on supporting characters from the Marvel Cinematic Universe films will be debuted in Phase 4. The actors who portrayed the characters in the films reprised their roles for the Disney+ series and Marvel Studios President Kevin Feige took a "hands-on role" in each series' development, allowing "continuity of story" and characterization. Translation: television now interacts with the films.
Most series are 6 to 9 episodes each and have a budget of 25 million per episode. Don't worry, Disney will make that back on action figure sales alone.
The Falcon and Winter Soldier picks up after Avengers: Endgame when Steve Rogers bequeathed his shield and the mantle of Captain America to Sam Wilson aka Falcon.
The series used the same writing team from John Wick and the series' attempted a tone similar to that of Captain America: The Winter Soldier. There is speculation that the series will pave the way for the future appearance of the Thunderbolts in the MCU.
Showrunner: Kari Skogland
Writer: Derek Kolstad, Michael Kastelein, Malcolm Spellman
Disney+ Release Date: March-April 2021
Key Characters: Falcon, Winter Soldier, Baron Zemo, Agent 13, US Agent, Contessa Valentina Allegra de Fontaine
Mid-Credit Scenes: Sharon Carter receives a pardon from the US government and the opportunity to return to her old CIA job.
83% Fresh Tomatoes
855 million Minutes Streamed
Black Widow
Black Widow is a well-known, fan-favorite character at this point. As a result, she got a solo film.
The movie follows the events of Captain America: Civil War. Black Widow is forced to confront a dangerous conspiracy trying to bring her down. But it hits close to home, as it deals with her history as a spy and her broken relationships long before she became an Avenger.
Alas, the movie was bedeviled with delays and release strategy adjustments due to COVID, but fans were finally able to enjoy it as theater / streaming hybrid experiment that raised the ire of star Scarlett Johansson.
Director: Cate Shortland
Writer: Eric Pearson
Theater Release Date: July 9, 2021
Key Characters: Black Widow, Taskmaster, Red Guardian, Yelena Belova
Mid-Credit Scenes: Contessa Valentina Allegra de la Fontaine recruits Yelena to kill Hawkeye.
79% Fresh Tomatoes
$380 million at the Box Office
Loki
Tom Hiddleston reprised his role as Loki from the MCU, picking up from the scene in Avengers: Endgame where he was able to sneak away with the Tesseract.
Marvel storytelling is pushing hard into timeline altercation and multiverses hijinks and shenanigans and Loki was big part in establishing those story ideas. WIth Marvel is leaning in hard on timeline and reality bending, Loki will further establish that trend in the MCU because a season 2 was announced at the conclusion of season 1.
Showrunner: Kate Herron
Writer: Michael Waldron
Disney+ Release Date: June-July 2021
Key Characters: Loki, Mobius M. Mobius, Ravonna, King the Conqueror, and a whole cast of alternative Lokis.
Mid-Credit Scenes: After having seemingly been "pruned" from the sacred timeline, Loki finds himself meeting four variants of himself.
92% Fresh Tomatoes
855 million Minutes Streamed
What If…?
What If…? was an animated series that ran for 9 episodes on Disney+ from August-October 2021 and featured alternative reality versions of major MCU characters and storylines. Since Phase 4 is expansive enough as it is, we will simply give a brief placement for animated series and not write them up in their entirely.
Shang-Chi and the Legend of the Ten Rings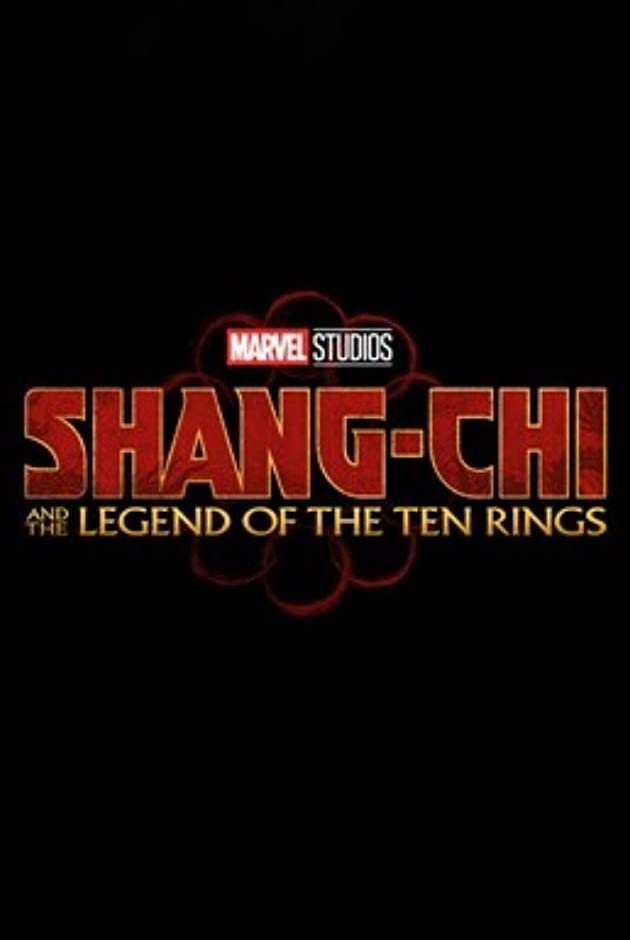 Marvel wasn't able to secure the rights to the television show Kung-Fu in 1972. Spurned by that, they turned to a little known author and purchased the rights to Sax Rohmer's Dr. Fu Manchu. Once those rights were secured, they inserted Shang-Chi as a forgotten son of Fu Manchu. In a classic hero's journey fashion, Shang Chi discovers that his dad is evil, rebels and becomes a hero.
With several details retconned in order to make the story more agreeable to modern audiences, that was the story we saw in Shang-Chi and the Legend of the Ten Rings.
The movie was received well, featuring a more grounded first and second act, before the third act took a fantastical turn into Chinese mythology. Further, the kung-fu background elevated the action sequences to be among the best in the MCU, second to only Captain America: Winter Soldier.
Director: Destin Daniel Cretton
Writer: David Callaham
Theater Release Date: September 3, 2021
Key Characters: Shang-Chi, Razor Fist
Mid-Credit Scenes: Two. First, Wong introduces Shang-Chi and Katy to Bruce Banner and Carol Danvers who are researching the origin of the Ten Rings and discover that the rings are acting as a beacon. In a post-credits scene, Xialing becomes the new leader of the Ten Rings, despite having told Shang-Chi that she would disband the organization.
91% Fresh Tomatoes
$432 million at the Box Office
The Eternals
The Eternals was a comic book series brought to life by comic book legend Jack Kirby, who was obsessed with creating an alternative creation-story mythos. (More on Kirby's comic series here.)
The characters and comic was never highly regarded, nor popular, and even the typically sure-handed Neil Gaiman couldn't produce an Eternals hit with a 2006 miniseries.
But the comics had an impressive array of characters, a near-immortal race who hid themselves in Mount Olympus. They were created by the cosmic Celestials, who goofed on their first try, initially creating a race of Deviants who hide beneath the sea.
It's crazy comic book stuff, but the movie lineup was an absolute star-studded cast that featured Sersi heavily, the one Eternal who had a stint on the Avengers and was romantically tied to Black Knight, who also appears in the film.
Director: Chloé Zhao
Writer: Kaz and Ryan Firpo
Theater Release Date: November 5, 2021
Key Characters: Sersi, Ikaris, Dane Whitman…uh, I kind of forget the others.
Mid-Credits Scenes: Two, and both are great. The first scene occurs mid-credits and features the Eternals meeting a very special new character and his companion. The second scene shows Dane Whitman, who hears a mysterious voice when he interacts with a mysterious sword.
47% Rotten Tomatoes
$402 million at the Box Office
Hawkeye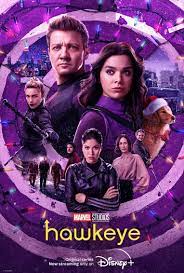 Hawkeye is a decades-long fan-favorite character in the comics and Kate Bishop is an extremely popular newer character from the comics. The Hawkeye series on Disney+ told the story of Jeremy Renner's Haweye passing the mantle to Kate Bishop.
Fans had been clamoring for a little more Hawkeye in the MCU and the series delivered. And it was fun! The series was released while Eternals was still in theaters and it mercifully countered as a more light-hearted story than the self-serious Eternals.
Hawkeye featured dogs, bows and arrows, track suits, and Christmas trees. It featured both the high fun the MCU became known for as well as the engaging characters and storytelling. It squeezed in a few surprises as well.
Showrunner: Jonathan Igla
Writer: Jonathan Igla
Disney+ Release Date: November-December 2021
Key Characters: Hawkeye, Kate Bishop, Swordsman, Echo, Kingpin, Track Suit Mafia, Pizza Dog, Mockingbird, Yelena
Mid-Credits Scene: A 4 1/2 minute performance of Rogers: The Musical that was hit-or-miss with fans.
92% Fresh Tomatoes
852 million Minutes Streamed
Spider-Man: No Way Home
After Marvel and Sony's on-again-off-again nonsense regarding the rights of Spider-Man, Tom Holland reprised his role as Spider-Man one more time in the MCU. While many of the above entries in Phase 4 of the MCU were decidedly mid, Spider-Man: No Way Home was an absolute banger, not just being an incredible movie on its own, but being among the best of the entire MCU.
Tom Holland has proven to be an incredibly wonderful Peter Parker, capable of great action in addition to heart-filled emotion and legit comedy. But he was then joined by some amazing friends in Spider-Man: No Way Home, the result of a multiversal storyline concept that emerged in Phase 4 of the MCU.
Big fans got the movie of a lifetime, while casual fans still got a wonderfully emotional and action-filled good time. If the movie was indeed Tom Holland's farewell movie as Spider-Man, it was a heck of a way to go out.
Director: Jon Watts
Writer: Chris McKenna and Erik Sommers
Theater Release Date: December 17, 2021
Key Characters: Doctor Stranger, MJ, Spider-Man, Spider-Man, Spider-Man
Mid-Credits Scenes: The first featured a bickering Venom. The second was a trailer for the upcoming Doctor Strange movie.
93% Fresh Tomatoes
$1.9 billion at the Box Office
Moon Knight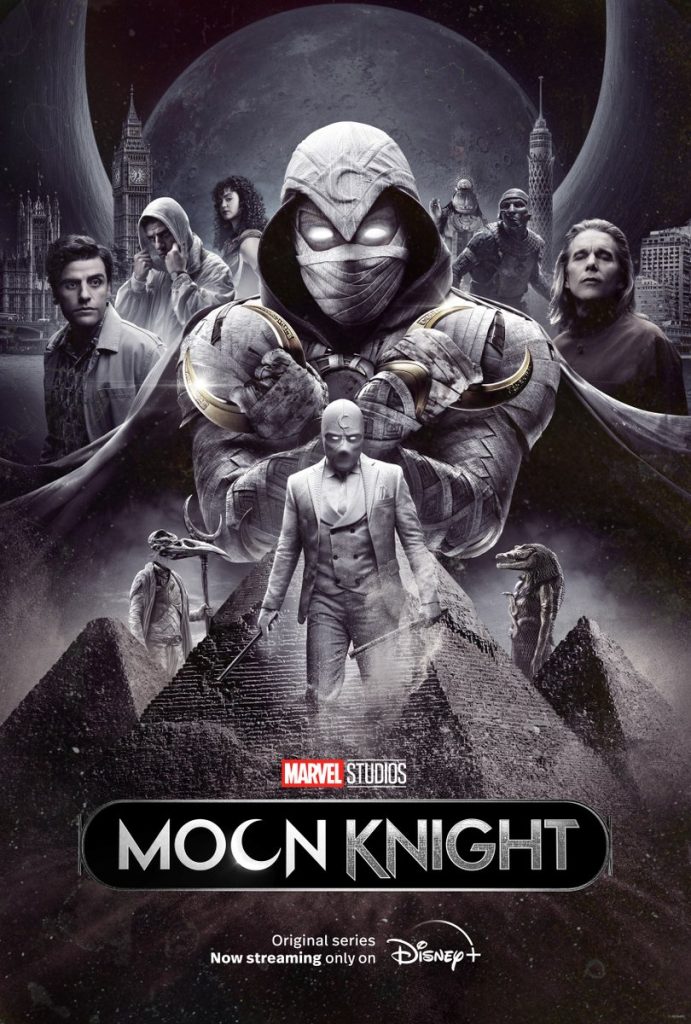 Moon Knight took the MCU into unknown territory. Moon Knight was a series that featured a more supernatural bent for the MCU, pulling from Egyptian mythology.
It also featured a main character – Moon Knight, played by Oscar Issac – who suffers from dissociative identity disorder and maintains at least two distinct and enduring personality states that are both accompanied by memory gaps.
Issac's acting was wonderful and the locales and cultures were interesting and engaging, but many viewers felt like it was a difficult show to follow, as it lacked the story accessibility that the MCU was once known for but has been stretched in phase 4.
Now viewers not only had to mentally keep track of multiple movies and shows worth of characters and storylines interacting, but Moon Knight then asked them to parse through a single character that shifted between personas and behaviors. Those who enjoyed it seemed to love it, while many others simply stopped watching mid-way through because they couldn't track with it.
Showrunner: Mohamed Diab
Writer: Jeremy Slater
Disney+ Release Date: March-May 2022
Key Characters: The personalities of Moon Knight.
Mid-Credits Scene: Arthur Harrow is shown outside a mental facility where Khonshu reveals his new avatar is Jake Lockley, the mysterious third personality of Moon Knight.
86% Fresh Tomatoes
715 million Minutes Streamed
Doctor Strange in the Multiverse of Madness
It had been a while since director Scott Derrickson first brought Doctor Strange to life in his initial solo movie. But fans then saw Doctor Strange appear throughout several more movies, appearing prominently in movies like Avengers: Infinity War in Phase 3.
Phase 4 brought in director Sam Raimi to direct Doctor Strange's 2nd solo-billed superhero movie, more than a decade since Raimi helped establish the superhero genre with the first couple Spider-Man movies.
The movie had a horror tone and vibe to it. Scarlett Witch featured heavily in the movie – Doctor Strange and the Multiverse of Madness – and it picked after after the events of WandaVision, which kicked off Phase 4. And, it's right there in the title, Marvel leaned in heavily to multiversal storylines in Phase 4.
Director: Sam Raimi
Writer: Michael Waldron
Theater Release Date: May 6, 2022
Key Characters: Doctor Strange, Scarlet Witch, America Chavez
Mid-Credit Scenes: Two, the first of which introduces Clea. The second is played for laughs. It's a callback to Bruce Campbell's cameo.
74% Fresh Tomatoes
$678 million at the Box Office
Ms. Marvel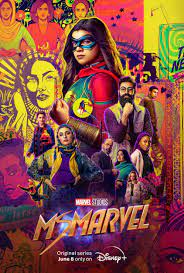 Kamala Khan aka Ms. Marvel is less than a decade old as a comic book character, yet has become one of Marvel's most popular, largely due to her youthful optimism. In the comic books, the young superhero can bend and "embiggen" herself like Reed Richards, but that power-set was remained for the Disney+ show.
Her comic book origin is an Inhuman but Marvel has had the darnedest time trying to get anyone to care about the Inhumans, either on TV or in the comics, so her origin story was reimagined as well, going so far as to dredging up Clan Destine, a cut deeper than than even the Eternals.
It was a darling show. What it lacked in action and adventure, it made up for with a sweetness that showcased Kamala's family and friends. It was also a show that firmly fit the family-friendly history of Disney. Ms. Marvel was a show that was good for the entire family.
Director: Adil El Arbi and Bilall Fallah
Writer: Bisha K. Ali
Disney+ Release Date: June-July 2022
Key Characters: Ms. Marvel and her wonderful family and friends. The Department of Damage Control.
Mid-Credits Scenes: Bruno tells Kamala that her powers seem to come from her genes, which "are different, like a mutation." The post credits stinger shows Kamala being swapped with Carol Danvers.
98% Fresh Tomatoes
249 million Minutes Streamed, as of 1st episode
Thor: Love and Thunder
We should pause here to note how many Phase 4 projects have been received with much less than 90% approval, which is unthinkable given the incredible critical and fan reception given to phases 1-3.
Thor: Ragnarok was equal parts one of the most emotionally gripping MCU movies, as well as the funniest. It was certainly the most metal. Taika Waititi followed that up with Love and Thunder, a movie that showcased Natalie Portman in the mantle of Thor, an iconic storyline from the comics.
Not everyone felt the movie was worthy. While Ragnarok was among the funniest Marvel movies, Love and Thunder was downright farcical. And those intensely doltish scenes often immediately juxtaposed with what was intended to be an emotional scene that unfortunately left viewers with an underwhelming feeling of whiplash.
Director: Taika Waititi
Writer: Taika Waititi and Jennifer Kaytin Robinson
Theater Release Date: July 8, 2022
Key Characters: Thor, Lady Thor, Valkyrie
Mid-Credit Scenes: The first scene teased the long-standing comic rivalry between Thor and Hercules. The next showed Jane Foster being greeted by Heimdall at the banquet table of Valhalla.
66% Fresh Tomatoes
$664 million at the Box Office
She-Hulk: Attorney of Law
Director: Kat Coiro and Anu Valia
Writer: Jessica Gao
Disney+ Release Date: August-October 2022
Key Characters: She-Hulk, Hulk
Black Panther: Wakanda Forever
Director: Ryan Coogler
Writer: Ryan Coogler
Theater Release Date: November 11, 2022
Key Characters: Shuri, Nakia, Okoye, Namor