There is some great talent working in comics right now. The purpose of this list is to introduce you to some of that talent. Who knows? You might add need to add some titles to your pull list.
This list is Marvel only. How could I ever hope to narrow it down if I included DC, Image, and other independents?! I also wanted them to have at least two current titles (March 2017) with their byline, so that eliminated other Marvel writers who might be cutting their teeth on a newer title. And finding writers who are doing at least two titles proved to be tricky, as Marvel has a ton of new writers right now, most of them writing a single title or just a few issues of a reboot, but so many of them with a lot of talent upside.
Without further adieu, here are 7 Marvel writers that you should consider reading.
7 Marvel Comic Writers You Should Read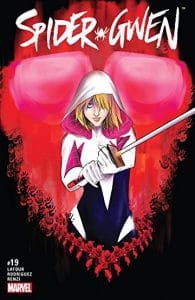 7. Jason Latour is best known as an artist on his Image title Southern Bastards, but he has serious writing chops as well. I hear he can also break dance, which makes him a triple threat.
His name is all over the comics world right now and he's dabbled with Wolverine and the X-Men and some Guardians of the Galaxy stuff, but he is primarily known for the excellent teen heroine title Spider-Gwen within Marvel.
While Latour has been around comics for several years, the North Carolina artist / writer is just now coming into his own, developing his voice as a fine Southern gentleman.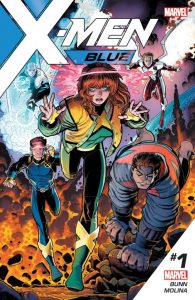 6. Cullen Bunn has a ton of Marvel credits over the past few years, most of them X-Men and Deadpool related.
Bunn first made a name for himself with the very fun and well done Sixth Gun independent comic from Oni Press. But it was quickly full steam ahead for Bunn and he was quickly doing an issue or series here and there for both Marvel and DC.
Yet he flew a little under the radar until this year when he was tapped to be the writer of the flagship X-Men Blue. This title has been receiving excellent reviews, so it's sure to only raise Bunn's profile further.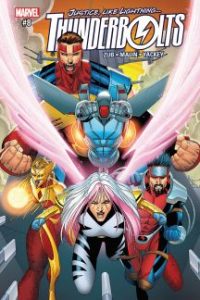 5. Jim Zub might be the nicest and most generous guy in comics. His website is full of "How To" guides with practical tips for getting started as a comics writer.
As for his work, he is a D&D nerd (so I'm therefore predispositioned to love him) and began his career with the independent (and excellent) Skullkickers. His other independent work shines as well, such as the recently optioned for TV Wayward from Image Comics.
His work for Marvel has primarily been the Thunderbolts but it has recently branched over into the Avengers as well. Zub is talented, professional, and a decent human being in the midst of a bleak and hopeless 616, so expect to see a lot more Marvel work from him in the future.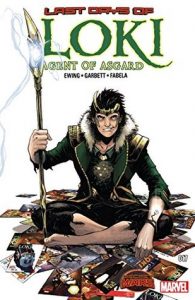 4. Al Ewing is another name who has quietly racked up several Marvel bylines next to his name. Earlier in his career, he had stints with Judge Dredd.
He is primarily known for the Mighty Avengers and Loki for Marvel, but he has several other credits as well. This is mainly because he is versatile. He has written lots of Inhumans related titles in addition to his Avengers stuff.
Ewing works well in limited series, crossovers, an tie-in arcs, which if you know Marvel, is an important skill to have. His newest project is the brand new Rocket (as in Raccoon) series in which he brought back Technet!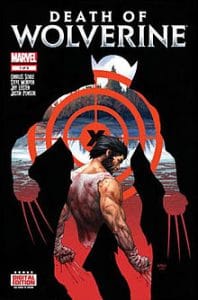 3. Charles Soule is becoming a heavy hitter in the world of comics. He is also an attorney, so I expect his freelance contracts are a little more button up than is typical.
Letter 44 was his well-received indy title that was parlayed into some strong work for DC.
Now he is doing lots for Marvel, from the Star Wars line into the X-Men. He was the primary writer for Death of Wolverine. With him also having She-Hulk and Daredevil credits, Soule isn't going anywhere.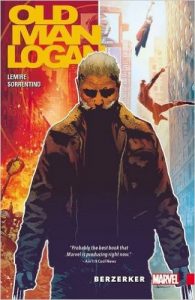 2. Jeff Lemire is a name that is currently also associated with Charles Soule's at the moment, being that they co-plotted Inhumans vs. X-Men and the Death of X event.
In fact, Lemire's name is literally everywhere now, as I'm not sure there is a hotter comic writer right now. He has several creator owned tiles going, starting years ago with Essex County, named after his Canadian birthplace. Later he parlayed his early success into an exclusive with DC.
But in the last few years, he has written several of Marvel's All New, All Different titles, including Old Man Logan. Still, it is his independent Descender and Black Hammer that have the critics drooling.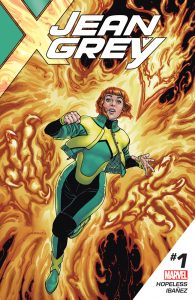 1. Dennis Hopeless has been praised for his thoughtful work with both female and teenaged characters. But just because he is thoughtful and grounded, doesn't mean he can't write a fun and kicka@@ superhero comic.
His Avengers Arena was a fun teenage book that was sorely underrated. But it was his run on Spider-Woman that really got the attention that was parlayed into following Brian Michael Bendis on All New X-Men.
He is currently working on Doctor Strange and the Jean Grey series, which is the first solo series for the character in her 50+ years.
__
Marvel has about 4 million titles and there are freelance contracts flowing like milk and honey, which means several significant writers are overlooked. The excellent G. Willow Wilson and Ta-nahisi Coates in particular are worth a watch, but are known for one character primarily.
The point is that there are lots of Marvel writers you should sample. Marvel Unlimited is a great way to dip your toe in the water. Try a free month and binge some of the writers above. Focus on the titles that aren't always sucked into a crossover event, then branch out and try the creator owned work for the folks above.