There are oodles of different types of board games. Old school board games like Monopoly, for example, are of the "Roll and Move" type of board games. You roll your dice, then move your shoe.
But those types of games simply aren't connecting in today's sophisticated board game environment. Games like that are kinda like the guy who uses Max Compatibility as a username in a takeout app profile. And anyone with even a nickel of self-respect knows they can do better than to swipe right on that clown.
So what are some types of board games that are good to hook yourself up with in this modern, sophisticated board game environment? Here are 7.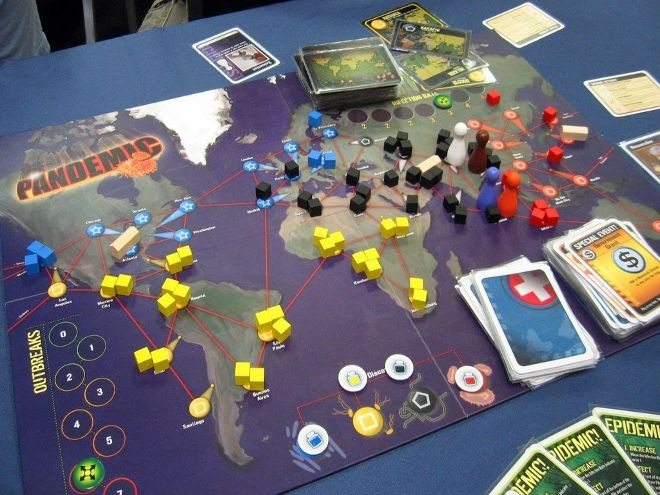 7 Types of Board Games
Again, there are literally dozens of types of board games, so the above barely scratches the surface. What's more, it couldn't be a better time to be into board gaming, as new genres are being innovated year after year, many by creating wonderful mash-ups of the above types.
But this should help get you started. And you really should get started! There's a lot of fun to be had!