"Summertime and the livin' is easy…" These immortal words open George Gershwin's Porgy and Bess, but hopefully they encapsulate this season's happy feelings for you, too. Summer is the perfect time for trying new hobbies, catching the latest blockbuster at your newly-reopened theater, or immersing yourself in new musical soundscapes.
To help build the perfect summer playlist, we have a special SCORESCOPE full of movie and video game soundtrack recommendations. Our SCORESCOPES usually take a deep dive into one movie or game's soundtrack, but this edition contains five bite-size suggestions for tunes to accompany that easy summertime livin'.
Avengers: Endgame by Alan Silvestri
Many of Marvel's movies are panned for their bland, forgettable scores. (Don't believe me? Try to hum one piece of music from Guardians of the Galaxy or Thor: Ragnarok that isn't a licensed song.) But the House of Stan Lee got it right when they hired famed composer Alan Silvestri.
The Back to the Future composer brings a much-needed emotional core to Infinity War and Endgame. By giving major characters their own musical styles (Thor's bumbling, jazzy take on the main theme is a particular delight) and busting eardrums with thunderous percussion for battle scenes, Silvestri's soundtrack can make you smile, pump your fist, or tear up in the span of a few minutes.
Luca by Dan Romer
Pixar's latest film is a modest masterpiece, a movie about friends and summer and growing up a little. It's the kind of film that deserves a theatrical release, if only so Dan Romer's score reaches the broadest possible audience. The short pieces are bite-sized extensions of the movie's bright sunshiny palette and incorporate traditional Italian guitar, mandolin, and accordion in a naturalistic manner.
Romer's theme for the titular character soars like Luca's fantasies, with whistling lead melody that evokes nostalgia without becoming maudlin. The movie also contains a ton of classic Italian pop standards that go well with any beach-based summertime activities. As they'd say in the movie, Pronti, partenza, via!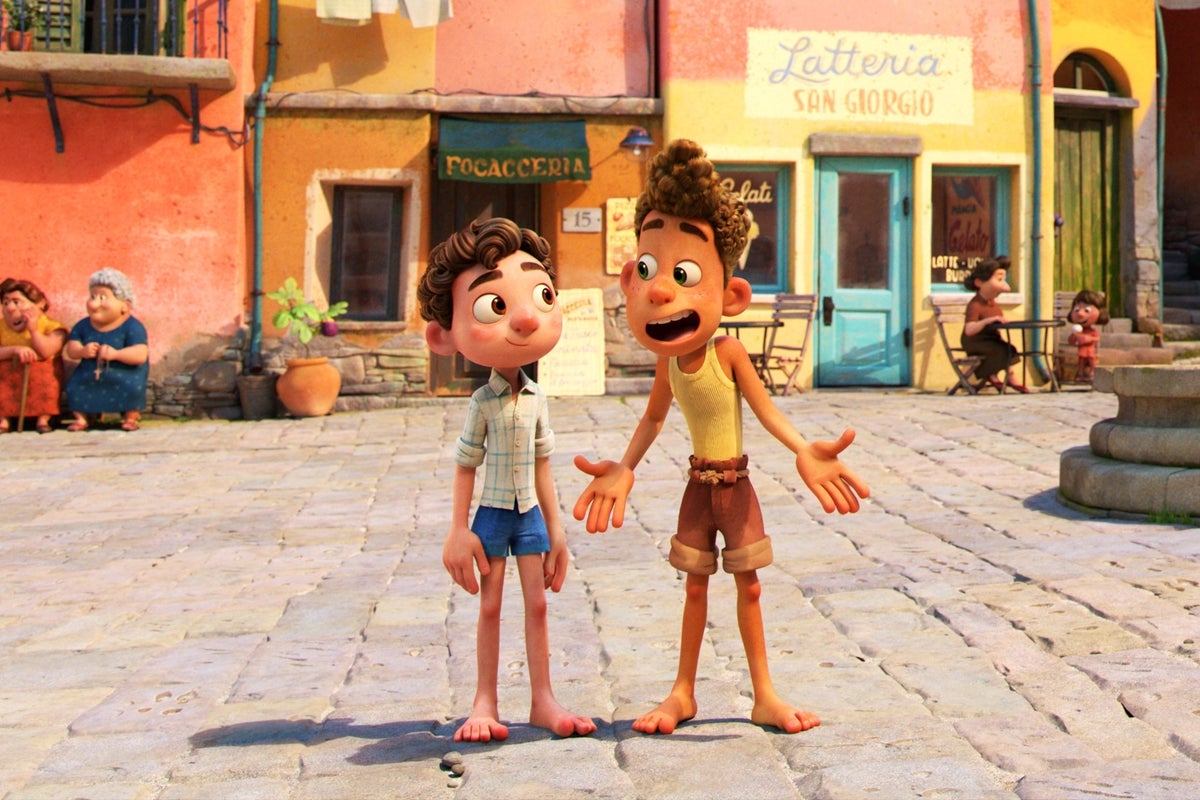 The Elder Scrolls: Skyrim by Jeremy Soule
Skyrim has been ported to every piece of technology under the sun in the decade since it came out. Part of its universal appeal is the atmosphere conjured by Jeremy Soule's outstanding score. Thanks to the stirring, often understated music, tromping across the vastness of northern Tamriel becomes zen for the arrow-kneed adventurer in us all.
Soule composed a number of situational pieces, meaning you play a role in selecting the music you hear as you battle giants, wander the tundra, or sneak past draugr. The location-based pieces are lovely too, evoking specific places that fans can still recall ten years later. This soundtrack is a must if you need a way to chill the summer heat.
Little Women by Alexandre Desplat
I've devoted a SCORESCOPE to Alexandre Desplat's gorgeous Harry Potter and the Deathly Hallows score, but the prolific Frenchman deserves a second helping of love for his soundtrack to 2019's Little Women. Director Greta Gerwig told Rolling Stonethat "Alexandre's music is beautiful…but not saccharine", succinctly describing the score but also the film's tone.
Desplat's score often combines the rhythmic flow of a waltz with precise melodies, a mixture that matches the warm affection hiding under the straight-laced, sometimes dour imagery of 1860s New England. Curl up with a good book on a rainy afternoon this summer and press play on this score—you won't regret it.
Celeste by Lena Raine
The best games are enhanced by incredible soundtracks, and Celeste's memorable story and gameplay are bolstered by Lena Raine's energetic score. With 21 pieces of music, Raine has a lot of room to stretch her wings. She weaves a core melodic line for Madeline, the game's main character, through the game's music. By shifting components of the melody—shifting a note up a half step here, dropping it from a major key to a minor one there—and combining it with a whole spectrum of chiptune stylings, Raine turns what could have been a one-trick soundtrack into one that's perfect for your workout playlist.