2015 was a great year for nerd culture, which is great for us–the better the movies and comics are at any given time, the better our articles will be. I haven't been with this team very long, but I've been here long enough to pick out my favorite Nerds on Earth content of 2015.
[divider] The Best Articles on Nerds on Earth: Ross' 2015 Picks [/divider]
A Review of Prez: 48 Years of Truth, Justice, and Teen Presidents: Comparing two comic series about a teen presidents.
My debut article for this site, my review of Prez (both the modern incarnation and the original series from the 70s) was a thrill to write. It was a great series, and I can't wait for more.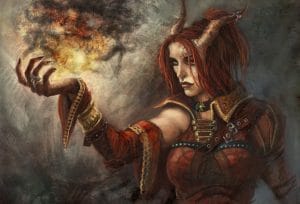 D&D 5e Warlock: A Look At The Class: Creating a D&D 5e warlock.
I haven't played the Fifth Edition of Dungeons and Dragons as much as I'd like–my gaming group is still plowing through a Fourth Edition campaign. But the few times I've rolled dice in 5e, it's been as a Warlock. Adkins' write-up of the class, and the fiction behind his character, was entertaining and enlightening.
7 Things That I Don't Like One Bit About Nerd Culture: Sometimes a nerd needs to rant.
2015 might have been fantastic for Star Wars fans and comic lovers, but things aren't perfect in our little corner of fandom. They never have been. Adkins talks about a few of the more pressing issues.
What Was In All Those Pouches From 90s Comics?: Let's just say that 90s comics were a little…stylized.
Clave's in-no-way-tongue-in-cheek, 100% factually-accurate inventory of Cable's pouches.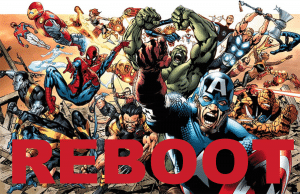 Why We Don't Need Comic Reboots: Fresh off a reboot from both DC and Marvel.
Reboots are a fact of life for comic fans, and they don't seem to be going away any time soon. Sansbury makes his case for why we don't need them.
How The Flash Has Broken Loose From The Darkness Of The DC Universe: Anyone else watching the Flash for its fun?
I like DC a lot more than some of the other Nerds on the team, so watching The Flash was a no-brainer for me. Barring a few missteps, I think it's a great, fun, science-fiction show, and Sansbury seems to agree with me.
What Started Mad Max's Apocalypse?: Apocalypse stories have a long history in pop culture.
Mad Max: Fury Road was my favorite movie of the year, and Clave's article shows that George Miller's cinematic masterpiece fits in perfectly with the great collapses of mythology and history.
––
2015 was a great year–let's hear it for an even better 2016.