I have discerning tastes when it comes to board games on Kickstarter. I've backed several Kickstarters–Reaper Bones, Blood Rage, Zombicide, and Tome of Beasts, to name a few–but I don't toss around my dollars willy nilly flibberty-gibberty at any 'ole Kickstarter like some fat cat eager beaver ding-a-ling who settles for every artsy-crafty film-flam of a game.
I'm really emarresed by that previous sentence, but not enough to change it. What I mean is I really try to back quality games on Kickstarter and not just throw money at mediocre stuff. I really think Kickstarter has a quality game in Mythic Battles: Pantheon and it's on Kickstarter now if you want to take a look.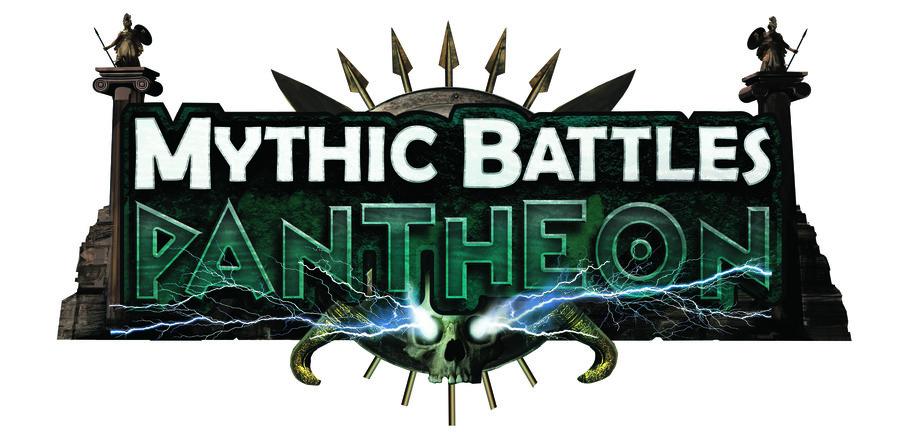 Here's the gist so you can get the story:
The mighty Titans of Greek lore awoke and unleashed a massive attack on Olympus. While the Titans were ultimately defeated, the world was ravaged and the surviving Olympians now mere mortals. As the former Gods awake to a broken world, Mythic Battles: Pantheon begins their adventure through Olympus, Styx and the Labyrinth of Minos to regain the glory left decimated by the wrath of the Titans. Playing as Zeus, Athena or any number of Greek gods alongside an army of heroes such as Achilles and Hercules and monsters such as the Hydra, Cerberus and Medusa, in victory players will be a god.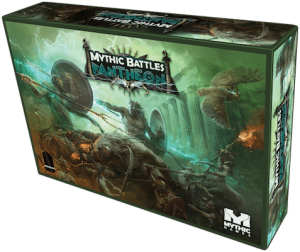 $99 isn't cheap for a board game that you won't even get for a while, but darned if you don't get a lots for your money. If you pledge at the "God Pledge" level, you get the game's base set with 35+ minis, plus character dashboards, dice, 2 two-sided game boards, a scenario booklet, and more.
Mythic Battles: Pantheon is a miniatures game that is loaded with cool sculpts, even from the base game. Granted, I'm a sucker for miniatures, so I get excited about Kickstarter Exclusives and you'll get tons. Then you can bet you'd get lots of additional miniatures through stretch goals! I'm sure there will be amazing stretch goals that are unlocked, giving backers a box full of extras.
The game has been retooled to make it even better and it's had hours of play testing and demo play. Early feedback has been overwhelmingly positive, so there is some pretty intense pent up demand for the game.
Says one person who played several demos of the game, "I loved the models. I loved the theme. I loved the streamlined gameplay. I have been playing minis games for 20 years, and I have not had nearly as much fun compressed into a 45 minute session as I did playing this game."
Said another, "Easy to learn lots of fun, not a major time commitment, and some amazing looking minis. I do have one major concern with the game, though… the effect it's going to have on my wallet. I seriously think this might be my first all-in Kickstarter pledge!"

But I'll stop shilling on the game. I get excited about stuff like this, but you'll need to make up your mind for yourself. If you typically get board games through Kickstarter, then Mythic Battles: Pantheon will probably be an easy sale for you. If you are new to Kickstarter, then Mythic Battles: Pantheon might a fun first game to test the waters, being that's it's been so play tested and comes from a trusted company (Mythic, partnering with Monolith, the publisher the Conan Board Game).
Quick, check out the Kickstarter for Mythic Battles: Pantheon.
Like Nerds on Earth on Facebook for more.
[ninja-inline id=10231]
[Disclosure: While Nerds on Earth was provided with early information on the Kickstarter, we were not paid. We are simply excited about the game and wanted to pass that along to you.]