Friday 5 collects bits of news, fun, and updates on the week's best nerdy things. Five quick links and your mana pool is replenished for the week. You're welcome. Now, to the links!
Nerd Culture Highlights for the Week of December 11, 2016.
1.  Star Wars: Rogue One hits theaters. 
In case you've been somewhere other than planet Earth, Rogue One has hit the theaters. This is the first anthology film in the franchise, so it's something a little new. I'll link to some early reviews (ours will come next Monday) and link the trailer below, in case you've been living on the planet of the apes the last year. Speaking of which…
via The Verge.
2.  War for the Planet of the Apes
3.  2016 saw fewer monster boobs.
Dungeons and Dragons has made a concerted effort to cover up their monsters. The cheescakey scintillation of the 80s that was targeted at young boys is growing up. Monsters are still sexy, but they are no longer sexualized. And there's a difference. Click through for the full story.
via Kotaku.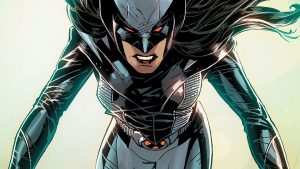 It's been well covered that Marvel is rebooting their X-Men line, taking the mutants back to the merry mutants days of yesteryear. The X-Men will go back toward their superhero roots, lessening some of the "fitting for their existence" storylines that have dominated the present decade.
And since the current All-New Wolverine was a nominee for our Nerdie Ward for comic of the year, we thought it was odd that X-23's book was missing from the recent press releases. Well, it appears they just been saving some of the best comics for last.
via Marvel.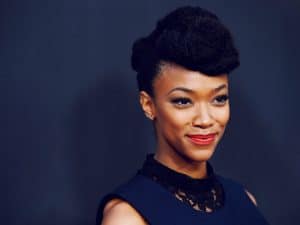 Star Trek: Discovery will be the first new Trek TV series in over a decade. Now we know who the lead will be and she will look awfully familiar to Walking Dead fans.
Sonequa Martin-Green, who plays Sasha on The Walking Dead, will be playing Rainsford, the lieutenant commander of the U.S.S. Discovery.
via Wired.
---
And we're out of here, leaving you with those 5 nerdy links. Hopefully they get you caught up on the big stories from nerd culture that you may have missed this week.