According to a quick Google search, Marvel did not add to its slate of Netflix shows when I was celebrating Christmas and barely paying attention. This has been confirmed several times over with a detailed inspection of several different Twitter accounts.
Emergency Bat Signal to @EarthNerdAdkins and @EarthNerdJason! Did Marvel release a Misty Knight and Colleen Wing show on Netflix this week or not?!! Yes or no?!?!

— Clave Jones (@EarthNerdClave) December 21, 2017
It should be.

— Jason Sansbury (@EarthNerdJason) December 21, 2017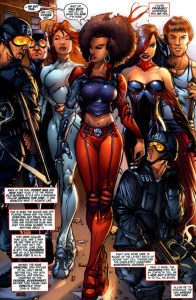 I had hoped that Marvel would make a Colleen Wing and Misty Knight team-up show. The fact they didn't was really disappointing. It certainly appears that my dreams for 2017 are dashed, as were most of my hopes and dreams for 2017.
Misty Knight and Colleen Wing were both excellent in the Netflix shows they've appeared in and have been golden in Marvel comics as Daughters of the Dragon. This is empirically good news, and I would think that since there have been a ridiculous 425 scripted television shows this year, that their awesomeness would have earned them a show over the Christmas break.
Misty Knight and Colleen Wing make a great team. Did you read that sentence? That's present tense. But nothin' has been reported about a show. Well, I've got some reporting to do of my own.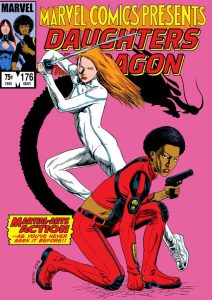 In Marvel comics, the characters of Colleen Wing and Misty Knight are a tag team of awesomeness, appearing in hundreds of issues together. They run Knightwing Investigations, a private detective firm and take the nickname "Daughters of the Dragon."
And they are awesome, which I think I already mentioned in the above paragraph. While we haven't seen them come together too much yet on Netflix, the situation could have been rectified this Christmas break. With Misty losing her arm and having it replaced the Rand Corporation, Netflix could be moving towards this iconic duo working together more, so why didn't they move this toward that this week?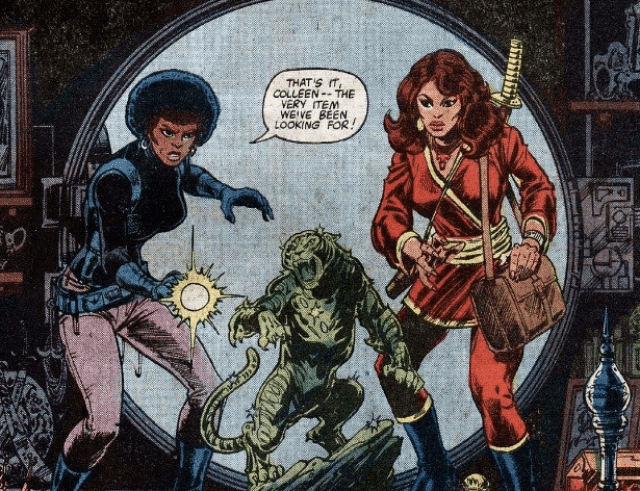 Given that Jessica Henwick's Colleen and Simone Missick's Misty are thought to be one of the best parts of the Iron Fist and Luke Cage shows respectively, this duo getting a spin-off called Daughters of the Dragon would be amazing. Both actresses are talented, gorgeous, charismatic, athletic, and (I assume) comic book fans, so it's silly they didn't make a show while I was on holiday break.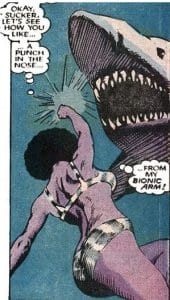 The show would practically write itself. There could be a scene in an aquarium so Misty Knight can punch a shark. This is straight from the comics; just lift the panel and film it.
The fact that Daughters of the Dragon doesn't exist is very upsetting. I had hoped to see the show by now. But while disappointing, I haven't given up hope.
Until then, you can read a few issues of Daughters of the Dragon on Marvel Unlimited.