The Marvel Cinematic Universe (MCU) celebrated the close of Phase 3 with Spider-Man: Far From Home. The MCU is a mind-boggling 20+ movies strong at this point with 11 being 90%+ on Rotten Tomatoes and 9 of them doing more than a billion in the global box office. Those are absolutely astounding numbers.
All that also adds up to the MCU being a lot to keep track of…and that gets even more difficult if you mistakenly import non-Marvel properties (well, at least they weren't at the time) like Deadpool and the X-Men into Marvel's timeline and universe.
So, if you want to look at those past Phase 1-3 MCU movies, go here. We lay them out for you elegantly like a cheese and wine buffet.

But if you want to peer into the future at the MCU Phase 4 movies, keep reading. We break down every confirmed Marvel movie from 2020-2025. Warning, it's a slate so expansive that it takes a master's degree and 15 years experience as an actuary to keep track of it.
The Marvel Cinematic Universe (MCU) Phase Four +
Black Widow
Black Widow is a well-known, fan-favorite character at this point. As a result, she finally gets her solo film.
The movie follows the events of Captain America: Civil War. Black Widow is forced to confront a dangerous conspiracy trying to bring her down. But it hits close to home, as it deals with her history as a spy and her broken relationships long before she became an Avenger.
Alas, the movie release has been delayed due to COVID-19, but fans will be able to enjoy it soon.
Director: Cate Shortland
Writer: Eric Pearson
Key Characters: Black Widow, Taskmaster, Red Guardian, Yelena Belova
Theater Release Date: November 6, 2020
The Falcon and the Winter Soldier
Several Disney+ limited series centered on supporting characters from the Marvel Cinematic Universe films will be debuting in the coming years. The actors who portrayed the characters in the films will reprise their roles for the Disney+ series and Marvel Studios President Kevin Feige will be taking a "hands-on role" in each series' development, allowing "continuity of story" and characterization, meaning the series will interact with the films.
It will all be part of the same big Marvel Universe, nerds.
Most series are expected to be 6 to 8 episodes each and have a budget of 25 million per episode. Don't worry, Disney will make that back on action figure sales alone.
The Falcon and Winter Soldier picks up after Avengers: Endgame when Steve Rogers bequeathed his shield and the mantle of Captain America to Sam Wilson aka Falcon.
The series will use the same writing team from John Wick and the series' tone is said to be similar to that of Captain America: The Winter Soldier.
There is speculation that the series will pave the way for the future appearance of the Thunderbolts in the MCU.
Director: Kari Skogland
Writer: Derek Kolstad, Michael Kastelein, Malcolm Spellman
Key Characters: Falcon, Winter Soldier, Baron Zemo, Agent 13, US Agent
Disney+ Release Date: Late 2020
WandaVision
Elizabeth Olsen and Paul Bettany reprise their roles as Wanda Maximoff aka Scarlet Witch and the Vision, respectively. MCU Cosmic Deity Kevin Feige described WandaVision as "half classic sitcom, half MCU spectacular." Paul Bettany characterized it as "definitely the oddest of all the Marvel endeavors so far."
The Dick Van Dyke Show is the inspiration for the show. It will feature a look into the love story of Wanda and Vision, showing the couple cooking together, which sounds odd until you remember Vision being quite fond of paprika in Captain America: Civil War.
It is highly suspected to riff off Tom King's comic book series The Vision, which ran for 12 issues in 2015. That comic series was set in the suburbs of modern-day Virginia, and focuses on Vision and his family of synthezoids, which he creates out of the brain waves of Wanda in order to build a normal family life for himself.
It's weird with a dark look at suburban life, while also being very funny. WandaVision is expected to riff off that idea while sprinkling in crazy-Wanda from House of M like a pinch of paprika.
Director: Matt Shakman
Writer: Jac Schaeffer
Key Characters: Scarlett Witch, Vision, Monica Rambeau, Jimmy Woo, and Kat Dennings as Darcy Lewis
Disney+ Release Date: Late 2020
The Eternals
The Eternals was a comic book series brought to life by comic book legend Jack Kirby, who was obsessed with creating an alternative creation-story mythos. (More on Kirby's comic series here.)
It was never highly regarded, nor popular, and even the typically sure-handed Neil Gaiman couldn't produce an Eternals hit with a 2006 miniseries.
But the comics had an impressive array of characters, a near-immortal race who hid themselves in Mount Olympus. They were created by the cosmic Celestials, who goofed on their first try, leaving a race of Deviants who hide beneath the sea.
It's crazy comic book stuff, but the movie lineup up an absolute star-studded cast and will likely feature Sersi heavily, the one Eternal who had a stint on the Avengers and was romantically tied to Black Knight, who also appears in the film.
The marketing copy: "Marvel Studios' The Eternals features an exciting new team of Super Heroes in the Marvel Cinematic Universe, ancient aliens who have been living on Earth in secret for thousands of years. Following the events of Avengers: Endgame, an unexpected tragedy forces them out of the shadows to reunite against mankind's most ancient enemy, The Deviants."
Director: Chloé Zhao
Writer: Kaz and Ryan Firpo
Key Characters: Black Knight, Sersi, Ikaris, Thena
Theater Release Date: February 12, 2021
Shang-Chi and the Legend of the Ten Rings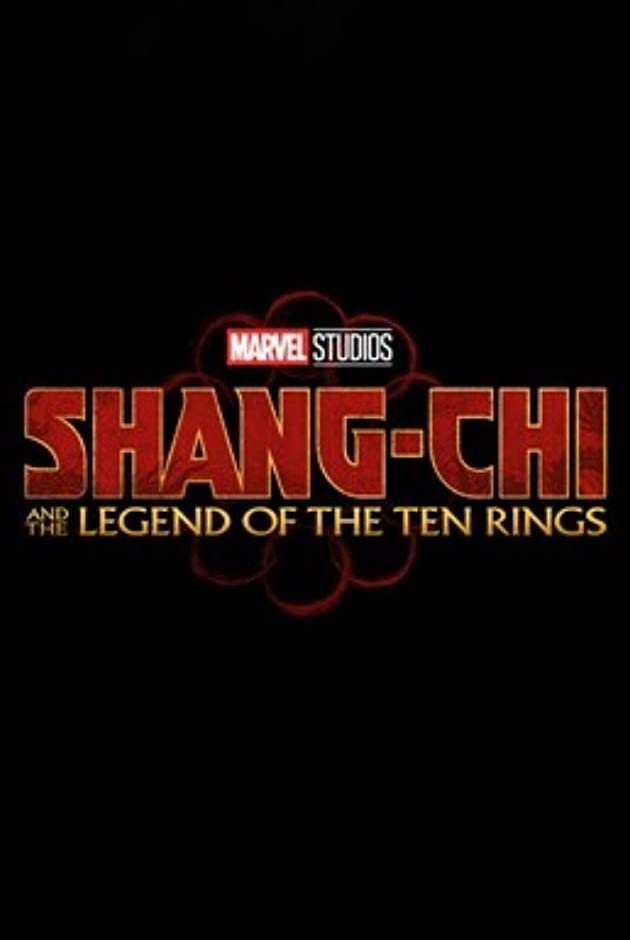 Marvel wasn't able to secure the rights to the television show Kung-Fu in 1972. Spurned by that, they turned to a little known author and purchased the rights to Sax Rohmer's Dr. Fu Manchu. Once those rights were secured, they inserted Shang-Chi as a forgotten son of Fu Manchu. In a classic hero's journey fashion, Shang Chi discovers that his dad is evil, rebels and becomes a hero.
Will that be the origin story in the movie? Who knows? But what we do know from the "Ten Rings" in title is the Mandarin will play a role, after that classic villain was wonderfully turned on his head in Iron Man 3.
This is an important movie for Marvel. China is the world's biggest market for the MCU and kung-fu affords an opportunity for some of the best hand-to-hand action sequences since Daredevil on Netflix.
Director: Destin Daniel Cretton
Writer: David Callaham
Key Characters: Shang-Chi
Theater Release Date: May 7, 2021
Loki
Tom Hiddleston reprises his role as Loki from the MCU, picking up from the scene in Avengers: Endgame where he was able to sneak away with the Tesseract.
It's expected the series will feature the Asgardian trickster traveling through time to alter history. That said, there are speculating this will give rise to Lady Loki and other prominent bits from the comics.
Marvel is leaning in hard on time traveling and reality bending, so it's highly plausible that Loki will further establish that trend in the MCU.
Director: Kate Herron
Writer: Michael Waldron
Key Characters: Loki, Owen Wilson?!?!
Disney+ Release Date: Early 2021
Untitled Spider-Man 3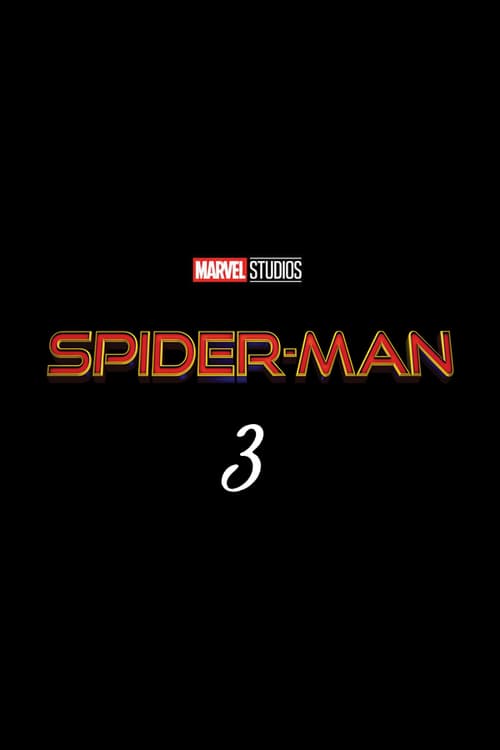 After Marvel and Sony's on-again-off-again nonsense regarding the rights of Spider-Man, it's confirmed that Tom Holland will reprise Spider-Man one more time in the MCU. And we certainly needed that after the closing sequence of Spider-Man: Far from Home.
Although they are Sony produced and not part of the MCU, it's also rumored that Tom Holland's Spider-Man might make a cameo in an upcoming Venom movie. IP rights are complicated, aren't they, nerds?
Regardless, late 2021 will give us at least one more appearance by the Friendly Neighborhood Spider-Man, presumably back in NYC protecting his identity and family from J Jonah Jameson's fake news.
Director: Jon Watts
Writer: Chris McKenna and Erik Sommers
Key Characters: Spider-Man, Mary Jane, J Jonah Jameson
Theater Release Date: November 5, 2021
Thor: Love and Thunder
Thor: Ragnarok was equal parts one of the most emotionally gripping MCU movies, as well as the funniest. It was certainly the most metal.
Taika Waititi follows that up with Love and Thunder, a movie that promises to show Natalie Portman in the mantle of Thor, an iconic storyline from the comics.
There is no doubt this movie will be worthy.
Director: Taika Waititi
Writer: Taika Waititi and Jennifer Kaytin Robinson
Key Characters: Thor, Lady Thor, Valkyrie
Theater Release Date: February 11, 2022
Doctor Strange in the Multiverse of Madness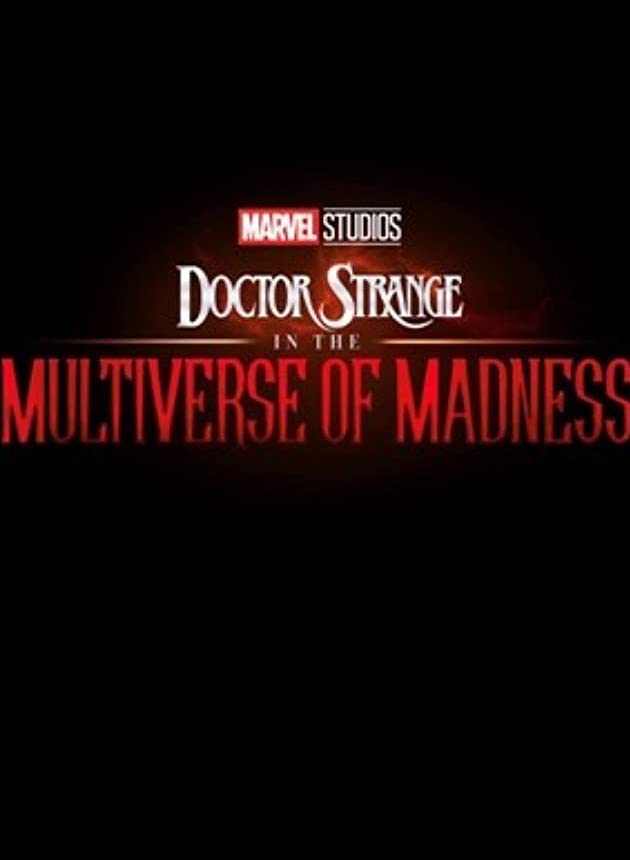 It's been a while since director Scott Derrickson brought Doctor Strange to life in his solo movie. But since then, we've seen Doctor Strange in several movies.
Now, director Sam Raimi is back to direct a superhero movie, more than a decade since he helped establish the genre with the first couple Spider-Man movies.
Scarlett Witch features heavily in this movie, it is rumored to feature the villain Nightmare, and the entire movie will supposedly have a horror vibe to it.
Director: Sam Raimi
Writer: Michael Waldron
Key Characters: Doctor Strange, Scarlett Witch, Wong
Theater Release Date: March 25, 2022
Untitled Black Panther 2
Although it is indeed confirmed and it has a release date, little else is known about the sequel to Black Panther. Not even a title.
There are persistent rumors, however, that the movie may provide an introduction to Namor.
Director: Ryan Coogler
Writer: TBD
Key Characters: Black Panther, Namor(?)
Theater Release Date: May 6, 2022
Hawkeye
Kate Bishop is an extremely popular character from the comics. The Hawkeye series on Disney+ is said to tell the story of Jeremy Renner's Haweye passing the mantle to Kate Bishop.
Casting rumors for Kate Bishop abound and the series is said to still be on schedule, but COVID-19 has everything off schedule, so we'll see.
Director: TBD
Writer: Jonathan Igla
Key Characters: Hawkeye, Kate Bishop
Disney+ Release Date: 2022
Ms. Marvel
Kamala Khan aka Ms. Marvel is less than a decade old as a character, yet has become one of Marvel's most popular.
The young superhero can bend and "embiggen" herself like Reed Richards, which will create some fun television sequences.
Her comic book origin is an Inhuman and Marvel has had the darnedest time trying to get anyone to care about the Inhumans, either on TV or in the comics, so it will be interesting to see how deeply Marvel pushes into that mythos and who they have Ms. Marvel team up with.
Director: TBD
Writer: Bisha K. Ali
Key Characters: Ms. Marvel, Red Dagger
Disney+ Release Date: 2022
Untitled Captain Marvel 2
There is a date on the calendar but not much else for this sequel.
There are lots of rumors however. First, there is a chatter that the movie will be the first appearance of Nova, drawing in the Nova Corps for the first time since Guardians of the Galaxy Vol. 1.
Second, there is speculation that the movie will play out Secret Invasion after the first iteration masterfully reimagined the Kree-Skrull War, a classic Marvel Comics storyline.
Director: TBD
Writer: Megan McDonell
Key Characters: Captain Marvel
Release Date: July 8, 2022
Untitled Marvel Movie
Disney's official release schedule has a placeholder that only says "Untitled Marvel." We'll update this once we have confirmation, but we expect new directions will arrive out of Eternals or Shang-Chi that will make this movie's character obvious to us.
Yeah, that would make 5 MCU movies in 2022, but their aggressive release schedule supports that. Audiences support that as well.
Director: TBD
Writer: TBD
Key Characters: ????
Release Date: October 7, 2022
Moon Knight
We're really getting into unknown territory here. Moon Knight is a series that is announced and is expected to feature a more supernatural bent for the MCU. Other than that, we don't have much more than a fan petition to cast Keanu Reeves in the role.
Director: TBD
Writer: Jeremy Slater
Key Characters: Moon Knight, Werewolf by Night, Bushman
Disney+ Release Date: 2022
She-Hulk
Jennifer Walters is a lawyer by day, villain butt-kicker by night. Oh, and cousin to Bruce Banner, who is expected to appear.
Director: TBD
Writer: Jessica Gao
Key Characters: She-Hulk
Disney+ Release Date: 2022