Friday 5 collects five of the week's biggest news items from nerd culture. Each Friday we'll relay the latest trailers, biggest casting news, and nerd culture's most important stories of the week. Let's get to it, shall we?
Nerd Culture Highlights for the Week of April 3, 2016
1. Let's get right to brass tacks: Star Wars: Rogue One teaser trailer.
It's a Star Wars prequel movie. I know, I know, the word "prequel" gives you shudders, but that's not the real story. Rouge One takes place right before A New Hope. Remember the Rebels had to steal the Death Star plans? Yeah.
2. Ta-Nehisi Coates is Writing the Black Panther.
The above link takes you to The Atlantic, where there is a wonderful feature that takes you behind-the-scenes of Coates' process in going from acclaimed, award winner author to comic book writer.
Scroll to the bottom for the video, and here is a bonus link for more content from The Atlantic regarding the new Black Panther comic, including the conceptualization of the character.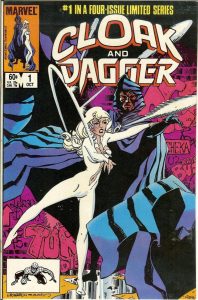 3. Freeform Orders a Cloak And Dagger Television Series
First of all, what is the heck Freeform?!? That's ABC Family, right? Anyway, Earth Nerd Jason has already pledged one of his arms to be a writer on that series, but he'll have to fight me for it, and I'd give my right leg.
Clark and Dagger on TV sounds amazing. It's a beautiful time to be a nerd.
4. The Walking Dead Season 6 Finale
I feel like I am contractually obligated to mention the Walking Dead season 6 finale, since it is the most watched show on television. But, egads, that cliffhanger, even if the show runner is trying his best to defend it.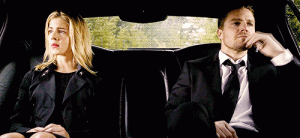 5. Arrow Finally Revealed Who Was in the Coffin
The big death on Arrow was finally revealed this week, although many fans aren't disappointed in the character that was lost. Aaaaaaand, can we just all agree that Olicity has killed the show anyway?
But Mr. Fantastic was added as a cast regular, and even when Arrow is bad, it is enjoyable to watch. So sign me up next season.
---
We'll see you next Friday for five more highlights from nerd culture. Until then, feel free to share a highlight in the comments if we missed something.