Viking history and lore leaves a huge footprint in the soft mud of nerd culture. You can trace its tracks from Thor to the television series Vikings, into deeper cuts like the Blood Rage board game. Still, that's not enough Viking lore for me. Verily, I need more.
So this past week I read volume 1 of Northlanders by Brian Wood, and I can't believe I hadn't discovered this comic before. Northlanders hit all my nerdy pleasure points (that's a weird sentence, but I'm not going to change it).
Here's why you should read Northlanders, even if you are only a casual fan of Norse inspiration in your nerd culture properties.
Why you should read the Viking-themed Northlanders by Brian Wood
Northlanders is very well written. Brian Wood has quietly established himself as one of today's best comic book writers. Brian Wood might not have the flashy reputation that accompanies a mainstream superhero comic writer, but he tells great stories and creates strong characters.
From DMZ and The Massive to his current Black Road and Briggs Land series, Brian Wood has amassed a catalogue of award winning comics (that, yes, include some Big 2 superhero works). Wood's first work in comics was a 5-issue miniseries called Channel Zero, which was set in a dystopian near-future New York City where the doctrine of Mayor Giuliani grew into a freedom-restricting government initiative.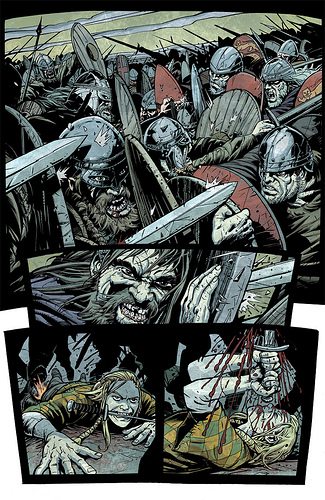 Northlanders is historical fiction. One gets the sense that Wood spent years in a Benedictine monastery, devouring dusty tomes of European history before he wrote Northlanders. Everything about the book feels very well-researched and written in a way that is very engaging without undermining the realistic events portrayed.
The stories in Northlanders are poignant. Northlanders Volume 1 collects 5 stories. Each of them engage a reader emotionally, while also dropping them right into the brutal and violent life in Anglo-Saxon lands between 800-1000 AD. The stories are:
Lindisfarne, a story about a boy who isn't the warrior his father wanted him to be.
The Shield Maidens, a story about three women who hold off an assault at a ruined castle.
Sven the Returned, a story about a man who returns to his homeland to reclaim what is his.
Thor's Daughter, a story about a girl who loses her father, so has to stand on her own.
The Cross and the Hammer, a story about a man who wages a war to protect his daughter from Ragnar Ragnarsson.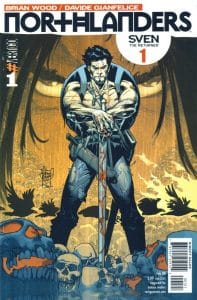 Northlanders is a well-collected volume. The paperback comes in at over 450 pages and you certainly feel like you are getting more than your money's worth. Each story is standalone; each story is excellent. There is no filler in terms of story, plus you get a few pages of character sketches at the end to boot.
Northlanders is deeply emotional. The entire volume is incredibly violent. I came to a few points where I ached for humanity and the state of our universe. It is not for the faint of heart.
But the heart is really the reason why Northlanders is so affecting. You come to care for the characters. You empathize with their motivations, you root for them, and you sometimes have your heart ripped out because of them.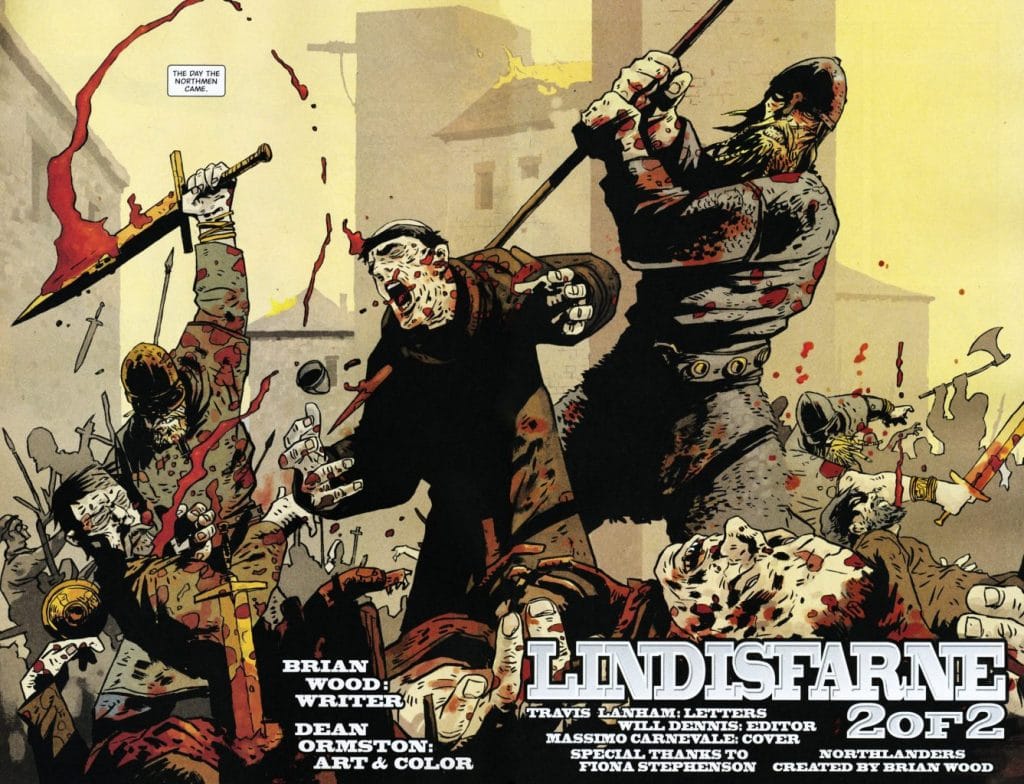 Northlanders is a great comics and I highly recommend it. Even if you are only moderately interesting in the subject matter, the strength and emotion of the stories will make for a engaging read for you. And if you get excited about Viking combat, then you are guaranteed to love it.
You can get Northlanders Volume 1 here. I immediately purchased volume 2 as soon as I finished.