As 2015 winds down to a close, we rounded up our authors and gave them a formidable – some might even say impossible – task: Of all that nerd culture had to offer in 2015, what was your absolute favorite?
They each rose to the challenge, and we've curated their votes into a single Top 7 List (since they're our favorite kind of list). Here is our Top 7 Best Offerings of 2015.
From Mike Adkins: Dragon Ball Z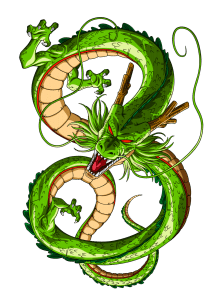 On my first day of sixth grade, we had to introduce ourselves to the class and share a few of our likes. One student, David, proceeded to talk about his favorite TV show: Dragon Ball Z. At that time, I had neither seen nor heard of any anime, and my friends and I snickered and exchanged very sixth-grade-boy level jokes about David's favorite show's title.
Two years later, I'd fall in love with DBZ myself, and 2015 was a HUGE year for fans. We got a new series (Dragon Ball Super), arguably the best movie yet (Resurrection F), and a fantastic mobile game in Dokkan Battle.
Three big wins for DBZ fans this year…Coincidence that three is the number of wishes Shenron grants those who round up the dragon balls? I think not.
From Morgan Mendez: Cosplay