As I looked back on this past year of writing for Nerds on Earth I took some time to track down my favorite posts for 2015.  Not of mine, but of the other writer's posts.
A few things struck me:
I am not in the same Nerd League as the rest of these writers. I'm like the bullpen guy who isn't good enough to be a starter, or effective enough to be a good reliever, but they keep me around for mop up time in a blowout game.  Nevertheless, I have fun because I am on the team and make guaranteed league minimum!
Jason, Clave, and Atkins are machines.  The watch, they write.  They read, they write.  They think, they write. It is amazing the volume of posts they have each put out this year.
I want to be better friends with ALL the Nerds because they each bring something so unique to the nerd table. Mostly tabletop games, which I am growing to love.
So here are my top 7 things I read in 2015 from the Earth Nerds!
[divider] The Best Posts on Nerds on Earth: 2015 [/divider]
Television Shows Turned Into Comics: Jason nails why comic books are so awesome!
He also explains why it is hard to make them into long lasting TV shows. Money, actors age, and no great need to cater to the masses. This is definitely one of Jason's best articles, and while I also look forward to his weekly reviews of our favorite nerdy TV shows, and I liked what he did with fielding football teams of Marvel characters, a I especially loved his take in this article!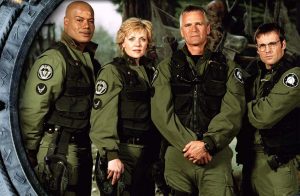 The 7 Greatest Sci-fi Shows of All Time: A list of the best of nerdy TV.
Clave really awakens things in others, much like the force does. He also wants people to understand that Nerdy things can be both fun and very intellectual.  His list of favorite sci-fi shows reminded me of just how very good nerdy shows are. Most of these I have watched and loved, and others I really need to go back and binge watch!
What is in those Pouches from 90s Comics?: 90s comic characters had dozens of pouches on their costumes, and you know you were curious to really know what was in there.
Clave also has a great sense of humor and a snarky edge to him which thrives in posts like these! You'll never believe what is in pouch #9. It will leave you speechless…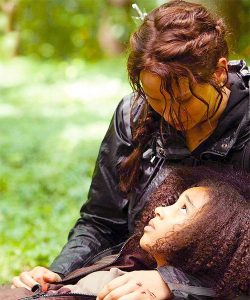 Is Katniss Everdeen the Best Hero in Literature?: Looking into Katniss Everdeen and what she brings as a character.
No, I am not a 16 year old girl. But I do love the Hunger Games trilogy, especially because of Katniss Everdeen! I completely agree with Jennifer that she is she a strong, but real, female character! Katniss form the books is amazing and I do think Jennifer Lawrence nails the role in the movies!
Tips to Conquer Cosplay Anxiety: Are you nervous about venturing into the world of cosplay? Here are some tips to overcome your fear.
Morgan writes about areas of nerd culture that I am not into, like cosplay.  But after reading a lot of her posts I think I see the best, most fun parts of cosplay, and might even be ready to give it a shot and make my very own wizard staff, per Morgan's instructions. And that's the best: turning skeptics into fans.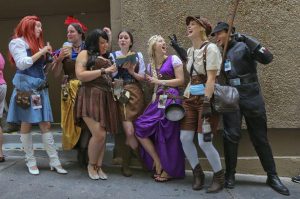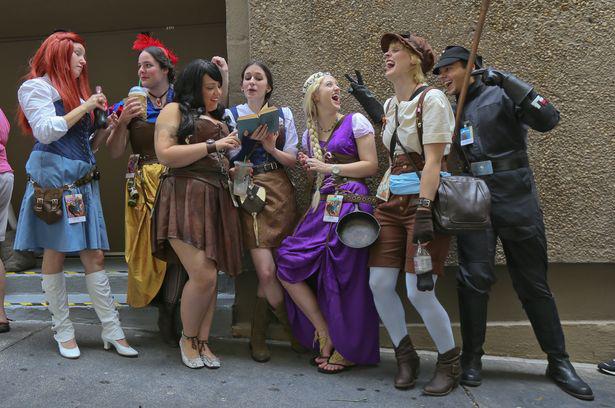 The 7 Best X-men of All Time: With hundreds to choose from, who are the very best X-Men?
Atkins and I seem to be on the same wavelength often times. He likes all the best anti-heroes in comics and movies as do I. Also he can make one heck of a team, whether it is Avengers, all of Marvel, or my personal favorite, the X-men. When I first read this list I thought it was my own, and then I remembered someone else wrote it. Great list, Atkins. #TeamDeadpool
Shows Marvel Should Bring to Netflix: You may have seen Daredevil or Jessica Jones, but what other characters should Marvel bring to Netflix?
Ross is our newest Earth Nerd, but he was not to be out done this year even having limited posts in comparison to others.  He is already an accomplished author and his posts are like the exact opposite of mine, as they are very intellectual, whereas mine are like the Tiger Beat of nerd posts. Anyway, Ross nailed his list of Marvel characters who need to come to Netflix.  I love binge watching, and I'd binge watch the crap out of all the shows he suggested!
So there you have it, a list of my 7 favorite Nerds on Earth posts, with a few extras linked in for you as well!  As you can read, if you have a Nerdy obsession, the Nerds on Earth have you covered!