The Marvel Cinematic Universe is the most profitable, most successful franchise of all time, but that's just the movies, folks. Marvel hasn't been able to convert that success on the large screen into an equal success on the small screen.
Still, Marvel on TV is no slouch and with their upcoming slate of shows, and it could be poised to get better. Let's go through the full slate of Marvel shows on TV, both current and announced.
An Overview of Every Marvel Show on Television
First, we have to begin with Agents of SHIELD, which was recently renewed for a 5th season uninterrupted mid-season run. So we won't be seeing new Agents of SHIELD episodes for a while, but when it is back for a shorter season 5, we'll have an uninterrupted string of episodes.
Agents of SHIELD is on ABC and follows Agent Coulson and his team of SHIELD agents, including the Inhuman Daisy Johnson (Quake). Joss Whedon is an executive producer and his brother is show runner, so it has that Whedonesque banter and feels. The last 8 or so episodes of season 4 were arguably the very best of the entire show.
Joining Agents of SHIELD on ABC will be Inhumans, a property that began as an entry on their Phase 3 movie slate, but will now give us 8 episodes this fall on TV, after a two episode IMAX premier episode.
Marvel has spent years trying to establish Inhumans as a central plotpoint in the Marvel Universe in order to provide an answer to their "mutant problem." Marvel's early aught bankruptcy forced them to sell the rights to the X-Men, meaning Marvel can't use many of their own characters or say the word "mutant." But "inhuman" gives them a similar flavor. The trouble is that popular reception to the Inhumans has been fairly meh.
Marvel is hoping the Inhumans TV show will change that. It will follow the Inhuman royal family of Blackbolt, Medusa, and Crystal. Sadly, the early stills from the show are lackluster. The fail on costuming alone has lowered my enthusiasm for the show, even if I am excited for Lockjaw, the teleporting bulldog.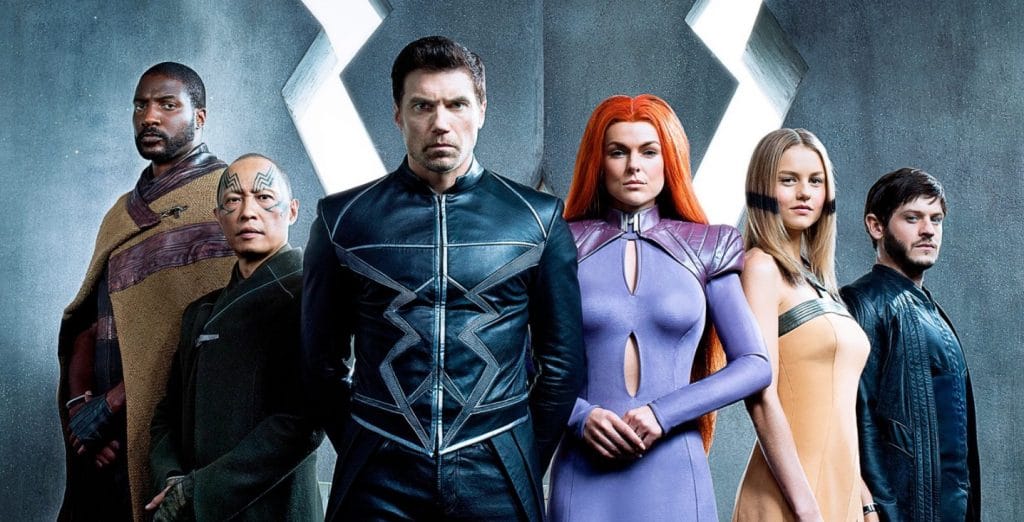 Freeform used to be ABC Family, so it is part of the Disney empire, making it a logical place to introduce some teen Marvel characters.
Cloak and Dagger will premiere on Freeform in 2018 and will star Olivia Holy and Aubrey Johnson. The pitch: "Two teenagers from very different backgrounds awaken to newly acquired superpowers which are mysteriously linked to one another."
The trailer looked fantastic. It looked angsty and forlorn, with an air of mystery and conflict that is post and parcel for that genre. There was even a character who put up their hoodie as the wept, so all the teenaged drama checkboxes are being checked.
https://www.youtube.com/watch?v=E5hrFVQiGyk
Joining Cloak and Dagger on Freeform will be New Warriors, a series that will be a large departure in both form and genre for Marvel. The network has ordered ten 30-minute episodes slated to debut in 2018.
The characters have been announced, but it has not been cast. The team leader will be Squirrel Girl and with the other characters being Mister Immortal, Night Thrasher, Speedball, Microbe, and Debrii, I bet it won't surprise you to learn that it's a comedy.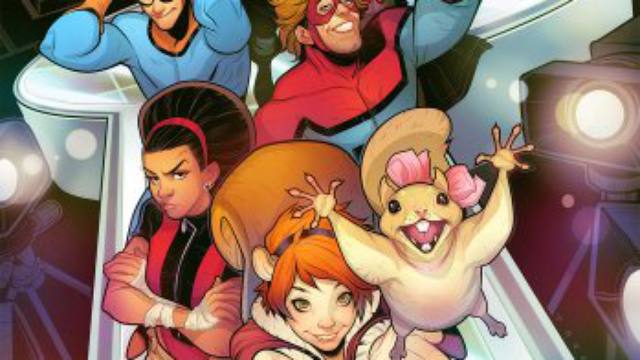 Next are Marvel's shows on Netflix: Daredevil, Jessica Jones, Luke Cage, Iron Fist, and them all collected as The Defenders.
Daredevil has now had two seasons on Netflix. It's season 1 episodes dropped all at once, as is the Netflix way. Fans binged the show, quickly realizing that Marvel on Netflix was the start of something pretty great. As a "street level" character, the entire look and feel of the show was more visceral and true-to-life.
Jessica Jones received a strong critical and popular reception, both for the portrayal of troubled super-powered private investigator Jones, but also because of the captivating portrayal of the villain, Purple Man. It's a show that could squarely be placed in the psychological horror genre.
Luke Cage is Harlem's bulletproof hero. It featured the good-aligned but reluctant Luke Cage, as well as incredible supporting cast, music, and brawling fight choreography. Marvel's Netflix shows run 13 episodes and most feel stretched out by 3-4 episodes, but that doesn't mean that Luke Cage wasn't still excellent overall.
Iron Fist was the least engaging of Marvel's Netflix shows, but Cs still get degrees. Even as the weakest link of Marvel's Netflix slate, Danny Rand's martial arts rounds out what we'll treat our eyeballs too in The Defenders.
The Defenders are the team that is created when the above four heroes team up. Think of the Defenders as Marvel's Avengers, except they hero it up on in the back alleyways of New York City. The Defenders debuts August 2017 and it looks to be amazing, if the strength of the trailer is an accurate gauge.
Punisher is a spin-off of Daredevil season 2. This is a character that flopped in the movies, but found new life on Marvel TV. Further, the inter-related nature of Marvel's shows on Netflix could provide some interesting angles for an anti-hero character. I'm rooting for the next spin-off to be a Coleen Wing / Misty Knight buddy cop team-up.
https://www.youtube.com/watch?v=4h3m7B4v6Zc
Runaways will be Marvel's first show on Hulu and you have to think they are banking that they can mimic the same runaway success they've had on Netflix.
Runaways are wildly popular teen characters that burst out as a hit for Marvel not much more than a decade ago. The premise is you have a group of quirky and superpowers teenagers who are running away from their parents, who they discovered are a part of a secret and evil cabal. You know, normal teenaged stuff.
The characters are interesting and the potential stories are evocative. The characters were introduced by Brian K Vaughan with an additional run by Joss Whedon, so it's A list talent. Further, there is a relaunch of the comic by YA superstar Rainbow Rowell, so Marvel clearly has high hopes for this one.
The show has been cast and early stills look great. The show is being produced by Josh Schwartz, best known for his work on teen dramas like The O.C. and Gossip Girl.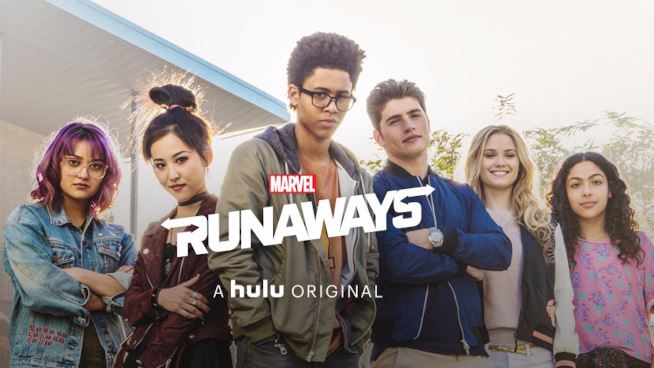 There is also a current X-Men show on television, with one more on the way. While the X-Men are Marvel comic book characters, as I mentioned before, Marvel had to sell the television / movie rights to the characters as part of their bankruptcy, so these shows aren't technically produced by Marvel Studios.
Legion is on the FX network (Fox). It is based on the Marvel Comics character David Haller (Legion). Haller is a mutant diagnosed with schizophrenia at a young age, but there is more to him than mental illness as his mind holds various super-powered abilities.
The show had 8 season 1 episodes and is slated for a second season.
Another Fox Studios X-Men show is in the works: The Gifted. Here is the official blurb: "THE GIFTED, from 20th Century Fox Television in association with Marvel Television, tells the story of a suburban couple whose ordinary lives are rocked by the sudden discovery that their children possess mutant powers. Forced to go on the run from a hostile government, the family joins up with an underground network of mutants and must fight to survive."
And that's it…so far. We all know that more comic book characters will be coming to screens big and small, as long as studios continue to make money on them hand over fist.